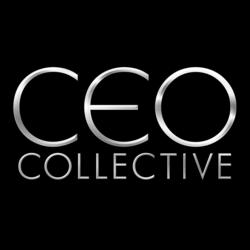 "Our team has spent many months searching the globe compiling this select collection for our members. Along with the exclusive items and experiences, we create unique opportunities for our members to give back. We refer to this as 'Luxury with Purpose.'"
Tulsa, Oklahoma (PRWEB) November 17, 2011
CEO Collective, a website designed to cater to the exclusive tastes of CEOs and executives, announces its first Private Preview Event.
Scheduled to begin November 17, 2011, this online event will provide a first look at a small selection of unique luxury items and once-in-a-lifetime experiences that the company has sourced and collected for its members.
At the online Private Preview Event, members will find items such as:
The Great Industrialist keyboard
A private helicopter ride into a NASCAR event
A "typical" corporate development seminar interrupted by Special Ops forces
A private concert by a 13-year-old guitar prodigy
A 126' luxury yacht
A luxury vacation where you don't know the destination until the limo ride to the airport
A one-of-a-kind $4,000,000 wine collection
An Italian leather iPad portfolio
A selection of chocolates made from the rarest cacao beans in the world
As Founder Brent Lollis explains, "Our team has spent many months searching the globe compiling this select collection for our members. Along with the exclusive items and experiences, we create unique opportunities for our members to give back. We refer to this as 'Luxury with Purpose.'"
Giving Back is key to the mission of CEO Collective. When new CEO Collective members make a purchase within 48 hours of their membership approval, $50 is automatically donated in their name to the St. Jude Children's Research Hospital.
The Private Preview is open to a limited number of qualified CEOs and executives. In upcoming weeks, CEO Collective will release details on additional products and experiences via Facebook, Twitter and LinkedIn.
CEO Collective features exclusive items and experiences in the categories of:
Luxury Travel Experiences
Art
Yachts
Private Concerts
Collectible Wine
Rare Chocolate
Unique Luxury Items Created Exclusively for Executives
CEOs and other qualified executives can request access to the Private Preview at http://www.CEOCollective.com/prweb.
ABOUT CEO COLLECTIVE:
CEO Collective is a membership-based site catering exclusively to CEOs and executives. The site specializes in unique luxury items and once-in-a-lifetime experiences.
Media Inquirires:
media(at)CEOCollective(dot)com
888-CEO-8014
# # #