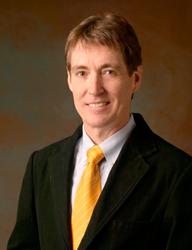 [P]arents' hopes are that their child goes on to live as normal of a life as possible, and increased motor activity is a significant part of that.
Chicago, IL (PRWEB) May 03, 2013
David J. Pritchard, a Chicago lawyer who represents birth injury victims and their families throughout Illinois, said he was encouraged by new research showing the benefits of physical therapy for cerebral palsy patients.
The study by researchers from the University of Alabama at Birmingham (UAB) found that children with cerebral palsy who underwent Constraint Induced Movement therapy (CI therapy) had an increase in grey matter volume in areas of the brain associated with movement. The online journal, Pediatrics, published the study online on April 25.
According to one of the researchers, in a news release issued by UAB, "This is a strong indication that a child with cerebral palsy can have substantial gains in motor function when provided with the correction stimulation."
"This is a very exciting study, especially for the parents of children with cerebral palsy," said Pritchard, whose work in securing a $22.6 million settlement in a birth injury case that had gone to the Seventh Circuit U.S. Court of Appeals (Case No. 10-2311) recently was featured in Chicago Lawyer magazine's 2012 Settlement Survey.
"As an attorney who works closely with these families, I understand how big of a role that treatment and therapy plays in their lives, particularly therapy that helps the child with improving his or her motor functions," said Pritchard, a past board member of the United Cerebral Palsy Association of Greater Chicago.
"After all, the parents' hopes are that their child goes on to live as normal of a life as possible, and increased motor activity is a significant part of that," he said.
Pritchard said his firm's website, CerebralPalsyInjuries.com, and its accompanying blog, provide extensive information on different forms of treatment for cerebral palsy victims, including physical therapy, drug therapy, speech therapy and occupational therapy.
"Through our website and blog, we want to help parents stay updated on the latest advances in these areas such as this breakthrough by the UAB research team," Pritchard said. "We believe providing this information reflects our mission of protecting the rights of those who suffer harm, including the development of cerebral palsy, as the result of medical errors that occur during birth."
About Salvi, Schostok & Pritchard P.C.
Salvi, Schostok & Pritchard P.C. is a leading Chicago personal injury firm with offices in Chicago (22 West Washington Street, Suite 1600, Chicago IL 60602) and Waukegan (218 North Martin Luther King Jr. Avenue, Waukegan, IL 60085). The firm represents clients in matters involving emergency room errors, failure to diagnose, hospital negligence, physician error, birth injuries, surgical malpractice, anesthesia errors, organ puncture/perforation, post-operative and pre-operation malpractice and surgical complications. The firm's success in medical negligence, personal injury and wrongful death cases features recoveries of more than $650 million on behalf of its clients, including more than 195 multi-million dollar verdicts or settlements. For more information, call (312) 372-1227 or use the firm's online contact form.