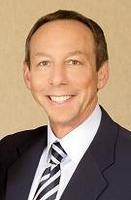 It is gratifying to see such an advancement in the help available to children with cerebral palsy and, by extension, to their parents.
New York, NY (PRWEB) February 11, 2010 –
A new approach to exercise for children with cerebral palsy is helping them walk with less assistance while increasing their strength and endurance.
The therapy, being tested with success at Nationwide Children's Hospital in Columbus, Ohio, uses harnesses to support children's weight as they walk on a treadmill, which allows cerebral palsy patients to move their arms and legs more freely while reducing their fear of falling. The device slowly transfers the patients' weight back to the patients themselves as their movement builds up muscle memory and endurance.
"It is gratifying to see such an advancement in the help available to children with cerebral palsy and, by extension, to their parents," said Steven J. Schwartzapfel, a personal injury attorney with Schwartzapfel Truhowsky Marcus P.C. of New York.
More than 90 percent of the participants demonstrated improved walking speed, while one child transitioned completely out of braces, and another transitioned to less supportive bracing, the hospital reported.
Cerebral palsy is a birth defect that impairs muscular functions, including gross motor skills (moving arms and legs) and fine motor skills, such as grasping objects. It can also cause difficulty with speech and muscle spasms. Cerebral palsy itself does not affect mental processes; CP sufferers with a complete lack of muscle control can still be thoroughly mentally aware and possess normal or superior intelligence.
"So many children who otherwise would have led lives of unlimited potential are forced to fight every day just to do the most basic and simple things all of us take for granted," Schwartzapfel said. "What is truly sad is that too often we find that a child's cerebral palsy was caused by a doctor's error or a medical mistake during childbirth or delivery."
Schwartzapfel Truhowsky Marcus P.C. has helped many families obtain compensation to assist with their children's therapy and care when cerebral palsy was attributable to medical malpractice during delivery or childbirth. If you or your family needs assistance, contact Schwartzapfel Truhowsky Marcus P.C. today at 800-966-499 or through the firm's Web sit e.
Find a report about the promising new physical therapy described above here.
About Schwartzapfel Partners
Schwartzapfel Truhowsky Marcus P.C. is one of the most prominent and well-respected plaintiff personal injury and Social Security disability firms in New York. With more than 150 years of combined experience and highly competent co-counsel throughout the country, Schwartzapfel Partners serves all your legal needs. The firm concentrates in all types of personal injury litigation, including at birth injuries, medical malpractice, Social Security disability, motor vehicle accidents (auto, truck, motorcycle, taxi), nursing home neglect, wrongful death, defective products and drugs, construction accidents, workplace injuries and workers' compensation. To contact the law firm, call 1.800.966.4999 or go to http://www.fightingforyou.com for more information.
###