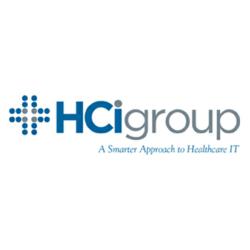 HCI proved to be experts and helped UMC to seamlessly transition to CPOE.
Jacksonville, FL (PRWEB) April 11, 2013
UMC Health System, located in Lubbock, Texas, tapped international healthcare technology consultancy the HCI Group to implement its transition from a completely paper-based order system to Cerner's computerized provider order entry. The HCI Group provided curriculum design, training documentation and training and activation support for the large CPOE event at UMC Health System, a 444-bed hospital that is associated with Texas Tech University and cares for more than 300,000 patients a year.
"UMC was in need of additional resources to assist with our CPOE project," said Bill Eubanks, senior vice president and chief information officer for UMC Health System. "We needed a company that was familiar with the software and excelled at managing a large number of physicians and clinical staff through a tremendous period of change. HCI proved to be experts in both areas and helped UMC to seamlessly transition to CPOE."
Since the go-live of the CPOE at the end of 2012, the UMC Health System reports that it has had a 70 percent adoption rate among providers, who are now entering inpatient medication and non-medication orders electronically. UMC acknowledges that this is a significant adoption rate, considering that previously all orders were in a paper-based system. Today, providers and authorized staff are placing an average of 5,000 orders each day electronically, 2,000 of which are medication orders.
To encourage strong adoption of the CPOE, the HCI Group worked with UMC to determine its support needs based on the patient care load. The HCI Group committed nearly 40 experienced consultants to UMC including three physicians, two curriculum development specialists, three CPOE classroom trainers and two on-site resource managers. Together, the group conducted nearly 100 individual training sessions to ensure users were trained and utilizing CPOE.
"Many healthcare facilities transitioning to electronic health records, including CPOE, struggle with the enormity of implementing these types of projects," said Randy Grams, vice president of client program design and deployment for the HCI Group. "Our approach broke the project down into specific phases including research, installation, validation, testing, go-live, optimization and ongoing support."
As part of its project at UMC, the HCI Group also worked with the facility's in-house information technology staff to resolve ticketing issues and with the CPOE software engineers to identify ways to customize the CPOE software to the specific needs of the physicians and clinical staff at UMC.
"The HCI Group supported the UMC Health System project with a team of seasoned, proven professionals," said Grams. "We focus on not only being experts in electronic health record implementations but also on developing close working relationships with physicians and staff to understand their work methods and make the technology work for them and their patients," said Grams.
About the HCI Group
The HCI Group is a health IT company headquartered in Jacksonville, Fla. with activities across the U.S., U.K. and Middle East. It specializes in working with healthcare organizations to plan, implement and sustain new health information technologies including electronic health records. The HCI Group's efficient, effective and innovative IT solutions help healthcare organizations improve the quality of their healthcare delivery and reduce costs. Learn more about the HCI Group by visiting http://www.thehcigroup.com.