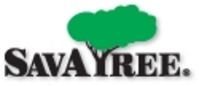 Mamaroneck, NY (PRWEB) April 7, 2010
Michael Sitaras showcased his professional tree care competency by successfully completing the certified arborist examination administered by the local chapter of the International Society of Arboriculture(ISA).
Michael developed his expertise as a SavATree arborist providing tree care services to properties throughout Southern Westchester County including Bronxville, Larchmont, Mamaroneck, New Rochelle, Pelham and Tuckahoe.
The purpose of the ISA program for certified arborists is to improve the level of knowledge and standard of practice within the tree care profession. It is designed to assist the public in identifying professionals in arboriculture who have demonstrated a thorough knowledge of proper tree care practices through a professionally developed education and examination program.
Before joining SavATree in 2009, Michael earned a B.S. in Plant Science from Rutgers. He also holds an Associates degree in Finance from Pace University. His tree care career began in Greece over eight years ago. Since then, he has held positions with The United States Department of Agriculture (USDA) and The Rutgers School of Environmental and Biological Sciences Department of Plant Biology and Pathology.
The ISA is a scientific and educational organization devoted to education in the care and preservation of shade and ornamental trees. ISA's Certification Program was created to promote professional development in the field of arboriculture and tree service. When contracting for your tree care needs, contact arborists who are certified through this voluntary program.
###