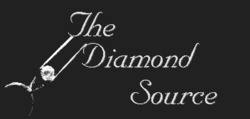 School is out and people may need a little extra money to go on their summer vacation, so strike while the iron is hot and let us fund your summer vacation
Los Gatos, CA (Vocus/PRWEB) May 31, 2011
Gold prices are currently at an all-time high. Anyone with pieces of jewelry sitting around unused for years should consider taking advantage of the top prices. Customers interested in selling gold should make sure they are dealing with a reputable buyer and Diamond Source, located in the San Francisco Bay Area, is the source many turn to for a satisfying price for their gold. Open six days per week, Diamond Source is available to cater to all jewelry needs.
"School is out and people may need a little extra money to go on their summer vacation, so strike while the iron is hot and let us fund your summer vacation," said Mitchell Wells, owner of Diamond Source.
While gold is going for the highest price ever, this price will not last forever. Other stores may take advantage of customers by paying minimal amounts for their gold, but Diamond Source is trusted for its honesty and fast customer service. The store pays the highest possible price for gold and sells legitimate diamonds from Canada, Russia, Australia, and South Africa in accordance with the United Nations Resolution. Diamond Source also offers full service jewelry cleaning, repair and a free verbal appraisal.
Don't miss this chance to sell gold at the Diamond Source, a reputable store that offers only the best prices.
For more information, call 408-354-5959 or visit http://www.diamonds4u.com.
About Diamond Source
Serving the community since 1981, Diamond Source is a full service diamond buyers and certified jewelry store. Located in a casual, safe and discreet setting within the San Francisco Bay Area, Diamond Source sells and buys certified diamonds and jewelry and are highly respected gold buyers. After hours appointments are available by appointment. They are located at an easy to find location with plenty of free parking for all their customers' jewelry needs and services. They can transform old jewelry into new, modern designs using customers' existing precious metals and gems.
###