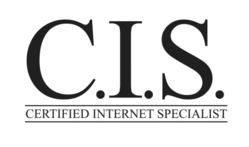 The level of client interaction and transparency is amazing
Palm Coast, FL (PRWEB) September 03, 2012
The Certified Internet Specialist Group understands the needs of their clients and has released a new advanced client management system that should satisfy even the most particular business owner while also streamlining the processes performed by the group. With the Google Penguin 2.0 update around the corner, the need for transparency has become a priority because the last few months of testing and analysis in conjunction with Route 72 Systems proves that closely monitoring critical factors can limit the practice of "Negative SEO (Search Engine Optimization)", which has become a growing concerning issue.
"Clearly the world of SEO is going to change as we know it," states Mark Ramos, team member of Route 72 Systems. He goes on to say, "At a recent SES conference, the official representative of Google has said the next update will be jarring and jolting, signaling to us that all webmasters need to pay attention to their stats with more than the standard off-the-shelf tools. Our latest software will do just that and more." The new software is currently optimized for local business marketing, as this makes up the majority of the group's clientele but plans are in the works for even more advanced functionality.
A dedicated client login area which includes a content library manager with the ability for them to communicate within the system and add in their own company information such as reviews, testimonials, blogs, tweets, articles and much more. All past clients will be integrated into the new system and select new ones can have access without any extra cost for a limited time.
About Route 72
James Alamia created Route 72 Systems LLC, spending the last 15 years tweaking and constantly refining the email lists, b2b sales leads and internet marketing tactics used by his company. Working together with the Certified Internet Specialist Group has expanded their marketing reach to newer heights with strategies to overcome even the most challenging markets. Providing even more value with this newest software is a constant indication of their commitment to providing value to their clients.