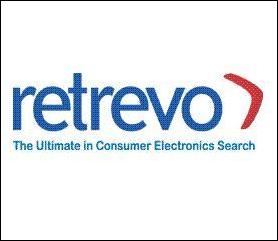 CES 2007 proves again that consumer electronics get more sophisticated every year, exceeding the expectations of even the most jaded gadget geek
LAS VEGAS (PRWEB) January 9, 2007
Retrevo demonstrated the consumer electronics industry's first dedicated vertical search engine at CES 2007 in Las Vegas, Nevada today. Retrevo is the first dedicated search engine developed specifically for pre-purchase research, shopping and post-purchase support of consumer electronics. Retrevo helps consumers check community buzz, find pre-purchase information, monitor daily deals and get product documentation for technical support and troubleshooting in twelve consumer electronics categories, including cell phones, smartphones, cameras, camcorders, home audio and home video, portable audio and portable video, printers and wireless networking (WiFi).
"CES 2007 proves again that consumer electronics get more sophisticated every year, exceeding the expectations of even the most jaded gadget geek," said Vipin Jain, founder and CEO of Retrevo. "With so many new products touting an almost infinite array of features and functions, consumers need a single source of authoritative information to help them buy, use and fix their electronics."
Retrevo is a single source for all consumer electronics information, from the latest buzz and deals to hard-to-find product documentation. Retrevo uses proprietary algorithms to crawl, collect, analyze and classify all known information for consumer electronics products. As electronic products become more complex and interconnected to other devices, Retrevo's machine learning technology performs deep content analysis, classification and retrieval, so consumers get the right answers right away.
VERTICAL SEARCH CATEGORIES
Top Results: The most relevant search results across every Retrevo category.
Most Popular: Retrevo aggregates buzzworthy and top-selling products across the web to identify popular products in every category. Simply search, "digital camera" and find what's hot and why
Daily Deals: Retrevo crawls the web to find the latest deals from dozens of deal sites.
Buying Guides: Retrevo crawls the web for buying guides from every imaginable source.
Product Documents: Retrevo's deep web analysis finds product documents in a flash. Often, Retrevo returns the exact page your looking for
Reviews & Articles: Retrevo finds all the relevant articles and reviews on the products you are searching for.
Forums & Blogs: Retrevo scours the posts and comments to find crucial information from real world users and tech enthusiasts.
Manufacturer Info: Retrevo gives you product information directly from the manufacturer's website; information that is often surprisingly difficult to find.
Quick Navigation to Manufacturer's Information
Shopping: Retrevo finds every available outlet for the every product you're looking for.
Retrevo Makes Online Shopping Easy
ADVANCED FEATURES
Firefox Search Plugin: Firefox users can add Retrevo's consumer electronics search capability to their browser by downloading the plug-in at Put the Power of Retrevo in Your Browser
Retrevo Search Widget: Bloggers or other publishers who want to provide excellent consumer electronics search for their readers directly from their blog or website can add the Retrevo search box to their site at Search Box for Gadget Bloggers
Share Results: For every search request, Retrevo provides a "share results" button that sends link with a snapshot of the search results you've found. A button just to the right of the search box opens an email window so friends, family or co-workers can get the exact information as you found it.
About Retrevo
Retrevo is a one-stop destination for consumers to research, install, use, or fix their electronic products. The company is backed by Alloy Ventures and Norwest Venture Partners, and is based in Sunnyvale, California.
For more information contact:
Matthew Stotts
matthew (at) retrevo.com
Phone # 408-524-1592
###