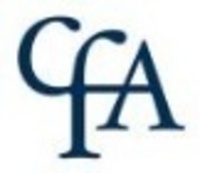 We are in a great position to fill a need in the marketplace and we look forward to proactively seizing this opportunity and helping our clients achieve their goals
RYE, N.Y. (PRWEB) March 27, 2008
As the financial markets become increasingly turbulent, many commercial property owners are being turned away from their customary financing sources and are left to scramble for alternatives. Since its inception CFA has positioned itself to thrive during turbulent times.
How much worse will conditions get? "We are in a great position to fill a need in the marketplace and we look forward to proactively seizing this opportunity and helping our clients achieve their goals," said John Clancy, Managing Partner at CFA. "When all is said and done, there is going to be a lot of shakeout in the world of private lending and CFA figures to be one of the few left standing due primarily to our sound investment strategy and strong corporate leadership."
As a company that has proven itself with a multitude of successful deals, CFA has built a strong reputation for managing complex financial transactions, acquisitions, and recapitalizations with its innovative bridge, permanent and mezzanine programs. CFA has successfully funded projects such as multifamily developments, hotels, office buildings, medical facilities, and retail space.