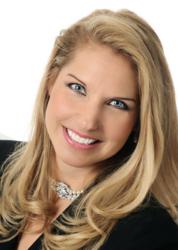 Commack, NY (PRWEB) June 06, 2013
The CFI Group Of Companies ('CFI') announced earlier today that it had officially appointed Lidia Szczepanowski, Esq. to be the first chairperson of its Executive Advisory Board. CFI owns and controls a group of companies, including CrowdFunding Incubator LLC which provides products, services, scalable solutions, strategic consulting and intelligence to entrepreneurial enterprises.
Szczepanowski is a practicing litigation attorney with a law firm located in Melville, New York. In 2011 and 2012, she was nominated as "Best Lawyer" in the well-known "Best of Long Island" competition presented by the Long Island Press, and in 2012, was selected by the Long Island Business News as one of Long Island's Top 50 Most Influential Women in Business. Additionally, Szczepanowski appears regularly as a legal correspondent, personal safety expert and an entrepreneurial consultant in various media outlets.
In addition to her winning record as a lawyer, an accomplished martial artist, a women's lifestyle and personal safety expert, and a visionary organizer, Szczepanowski also founded NOWSA, a Not-For-Profit Organization in 2007, which serves to teach women and teens how to either avoid assaults or defend themselves efficiently against attempted attacks and abuse. Lidia holds the titles of Mrs. New York America 2006, Mrs. New York International 2009 and most recently, she was awarded the national title of Mrs. Corporate America 2013. Lidia is frequently called upon to be a keynote speaker on matters of personal safety, women's issues, entrepreneurship, business and matters of law.
Douglas E. Castle, the CEO of CrowdFunding Incubator LLC and Executive Director of Global Edge Technologies Group LLC, said "Lidia is ideally suited to coordinate and guide our board. She is not only an experienced visionary who understands entrepreneurship from the ground up as a veteran of some very successful ventures, but she is an advocate and an activist with limitless energy to shake up the status quo, aggressively compete, and to guide our Group's entrance into the small to medium-sized business sector. We believe that these small and growing private sector enterprises are the engines of jobs creation, productivity and economic recovery. They not only need funds and strategic resources -- they need inspiration. And there is nobody I've had the pleasure of working with who has the charisma, the drive and the determination that Lidia brings to us, and to our clients, both domestic and globally. We expect that she will not only spur creativity and growth in our companies, but that she will represent us brilliantly and powerfully to our clients, to the government, to the international public. Our other Executive Advisory Board Members, all of whom are well-traveled experts in their respective fields, are delighted. Our selection of Lidia was unanimous.
"We are expecting great things from our newly supercharged and invigorated Executive Advisory Board, and Lidia will be at the forefront of our activity. She is a powerhouse of intellect, vision and energy, with a passion for building businesses and putting deals together."