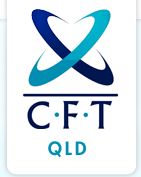 We are committed to providing our customers with nothing but the best.
Palm Beach, QLD (PRWEB) September 05, 2012
Representatives with CFTQLD.com.au announced today that the company has reached a new milestone of 11 years delivering high quality training courses to those who need them most.
"We're extremely excited to celebrate our 11th year anniversary," said Joanne Ballantyne, owner and director of CFT QLD. "This is a huge accomplishment for us. We know that there are thousands of other companies that started up, but failed early on, so we're grateful to our customers for the support that they've given us through the years."
CFT QLD is a licensee for registered training organizations that provide nationally recognized training in RSA (responsible service of alcohol), RSG (responsible service of gambling), food hygiene or food handler courses, food safety supervisor courses (FSS), RMLV courses (responsible management of licensed venues); CLO (customer liaison officer) course.
Ballantyne explained that what has made the company different from most companies during the past 11 years is the fact that it provides support from 7am to 10pm daily, which is about five hours longer than most companies.
Customer Tom Fleet stressed that CFT QLD has helped him over the years and said he's glad to see the company reach a new milestone. He added that he is looking forward to what the company will offer during the next 11 years.
As for his experience with the course he took, Fleet said, "I did my RSA certificate online through CFT QLD. It was quick, easy and enjoyable with the mix of videos and quizzes. The information was well presented and easy to understand. I didn't complete my RSA at the one time and I was able to simply print out my two certificates once my course was completed. I was able to start my promotions job the very next day."
Ballantyne noted that current and future customers can expect the company to continue to deliver easy-to-understand and enjoyable courses just as it has done during the past 11 years.
"One of the things that really sets us apart from everyone else in the market is that our courses are not only high quality, but they are actually enjoyable," Ballantyne. "We are committed to providing our customers with nothing but the best. We made it 11 years by delivering the best, so we'll continue meeting the needs of our customers for years to come."
About CFT
CFT International Pty Ltd is a Registered Training Organization (RTO # 21120) that delivers training courses to the hospitality industry. Our training focus is on "what you need to know" backed up with excellent customer service. Our learning material is clear, concise and delivered in an enjoyable way.
CFT International Pty. Ltd. (formerly The Clean Food Training Company) was established in 1999 to support businesses involved in the production, handling and service of food to comply with National Food Safety Standards. CFT QLD has been a licensee since 2001. Search for us on Google: http://goo.gl/emVlv