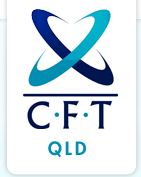 Online Food Safety Supervisor Course that can be taken from anywhere and at anytime.
Queensland (PRWEB) July 26, 2012
CFT QLD, the leading online training provider for RSA, RSG and Food Safety Supervisor Courses in Australia, announced its 11th Year Anniversary today. Since its inception as a licensee in 2001, CFT QLD has trained over 50,000 people throughout Australia. The company continues to provide easy to understand and economical online training in each of the Liquor, Gaming, Hospitality, Retail, Food Processing and Health & Community sectors in Australia.
Today, thousands of people are interested in taking Food Safety Supervisor Course to fulfil the requirement and to attain the necessary knowledge and skills to start their career as a Food Safety Supervisor. However, many of them are often challenged by the limited resources, the costs, the quality of material and the difficulties they face in taking a classroom-based Food Safety Supervisor Course in their region.
Providing an easy solution to this problem and simplifying the Food Safety Training process for individuals looking to be employable in the Hospitality Industry, CFT QLD has introduced their Online Food Safety Supervisor Course that can be taken from anywhere and at anytime. Being able to take the course online gives the participants the flexibility and the ease to learn whenever they want from wherever they want and they don't have to be physically present for a conventional classroom learning program.
From clear, concise and interactive learning material to 100% online training that can be taken on Mac, PC and even on iPad and iPhone, CFT QLD is committed to providing state-of-the-art Food Safety Supervisor Course with high standards and full compliance to State & National Regulations under the NSW Food Authority, Queensland Food Act 2006, Queensland Food Regulation 2006, Victorian Food Act 1984, and the Food Standards Australia & New Zealand.
In addition to offering high quality Food Safety Supervisor Course, CFT QLD also offers interesting RSA Certificate courses online that deliver real value to the trainees. One of the CFT QLD participants, Harry Fleet from the RSA Training Course said, "Fantastic RSA bridging course online! I have previously attended NSW RSA classes and found them to be boring and I took nothing in. This RSA course kept me interested and I liked being tested at the end of each section. Online RSA is the way to go!"
Not only does CFT QLD provide a quick and easy way to complete the mandatory Food Safety Supervisor Course online, the company provides an instant online certificate upon completion and FREE reprints. This can bring a great sigh of relief to all those people who are unable to attend a Classroom Food Safety Supervisor Course for any reason. Now they can complete their required training anywhere, anytime and get their certificate instantly.
In 2011, CFT QLD was a finalist in the prestigious Queensland Regional Business and Employment Award, which definitely added another feather to their long established reputation as a Reliable Online Training Provider in Australia. "We are pleased to be the innovative leader in online training in Australia. Our friendly online support is available to assist our trainees from 7am to 10pm daily and we strive to give the best quality training programs so the participants can learn and benefit from our courses," says Joanne Ballantyne, Director/Owner of CFT QLD. Over the past 11 years, CFT QLD has proven itself as a leading innovator in the Hospitality industry.
About the Author:
CFT QLD is a licensee for Registered Training Organisation that delivers Online Licensing & Training Programs for RSA, RSG and Food Safety Courses. The company provides comprehensive courses that deliver essentials of working with top hotels, clubs and over 10,000 licensed alcohol stores and gambling premises across Australia.
For more details, please visit: http://www.cftqld.com.au/