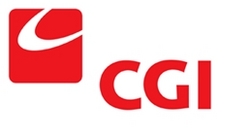 As a company, we are committed to giving back to the communities we live and work in
Fairfax, Va. (Vocus) September 2, 2010
CGI Group Inc. (NYSE: GIB; TSX: GIB.A), a leading provider of information technology and business process services is continuing its ongoing efforts to help victims of the BP oil spill along the Gulf Coast with volunteer work and company matched employee donations.
CGI has partnered with three organizations assisting with oil recovery efforts: Bay Area Food Bank (BAFB), Baton Rouge Area Foundation (BRAF) and National Wildlife Federation (NWF). Over the last three months, CGI members have rolled-up their sleeves volunteering with the Bay Area Food Bank in Bayou La Batre and Coden, Alabama, handing out more than 30,000 lbs of food to 650 local families. CGI also matched dollars to employee donations and combined efforts totaling $45,000 are being dispersed among the three organizations.
CGI's Troy, AL office organized volunteer days for the company and spearhead a day to include members from the Troy community who joined them as they traveled along the coast and handed out food to victims affected by the oil spill.
Wanting to assist in the recovery of the region, leaders of CGI's 50-person team in Louisiana approached BRAF this summer to partner and match employee donations made for relief efforts. On August 26, 2010, CGI VP and former EPA CIO, Molly O'Neill presented NWF with a check also with funds donated by CGI members and matched by the company.
"As a company, we are committed to giving back to the communities we live and work in," said Donna Morea, CGI President in the US, Europe and Asia. "I am proud our members pull together during times of need and remain passionate about helping others."
About CGI
Founded in 1976, CGI Group Inc. is one of the largest independent information technology and business process services firms in the world. CGI and its affiliated companies employ approximately 31,000 professionals. CGI provides end-to-end IT and business process services to clients worldwide from offices and centers of excellence in Canada, the United States, Europe and Asia Pacific. CGI's order backlog is approximately C$13.6 billion and its annualized revenue is approximately C$4.5 billion. CGI shares are listed on the NYSE (GIB) and the TSX (GIB.A) and are included in both, the Dow Jones Sustainability World Index and the FTSE4Good Index. Website: http://www.cgi.com.
Investors
Lorne Gorber
Vice-President, Global Communications and
Investor Relations
lorne(dot)gorber(at)cgi(dot)com
514-841-3355
Media
Linda Odorisio
Vice-President, Communications
linda(dot)odorisio(at)cgi(dot)com
703-267-8118
###