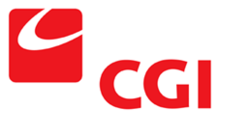 We were looking for a cost-effective solution to upgrade and enhance our existing collections environment while meeting our ongoing business and technology objectives in a changing market.
Fairfax, Virginia (PRWEB) November 29, 2011
CGI Group Inc. (CGI) (NYSE: GIB) (TSX: GIB.A), a leading provider of information technology and business process services, today announced that it has signed a seven-year, multi-million dollar contract with World Omni Financial Corp. (World Omni) to implement its comprehensive collections and recovery managed service, CGI Collections360™. World Omni is a diversified automotive financial services company.
A market-proven solution, CGI Collections360 will help World Omni optimize collections while reducing operating costs. CGI's end-to-end approach will modernize World Omni's technology infrastructure by consolidating business applications on a single platform to improve the effectiveness of collections, recovery, recovery accounting and decision management operations. CGI will also provide the application maintenance and support services required for ongoing operations.
"We were looking for a cost-effective solution to upgrade and enhance our existing collections environment while meeting our ongoing business and technology objectives in a changing market," said Charles Gordon, Vice President for the World Omni Portfolio Management Office. "CGI was the best fit, providing both a customizable solution to meet our technology needs and a dedicated support staff to manage it."
"CGI is uniquely positioned to help World Omni improve its credit systems with Collections360," said Peter Ihrig, Senior Vice-President, CGI. "The flexibility of our managed service solution enables World Omni to quickly transform core technologies and processes in order to meet rapidly changing business needs."
For 35 years, CGI has provided IT, business process and managed services to financial institutions around the world, including 23 of the top 25 banks in the Americas and 16 of the top 25 European banks. CGI banking-focused solutions include core banking, wealth management, trade finance, business intelligence/data warehousing and customer relationship management.
About CGI Collections360
CGI's collections products and services have been used in 7 of the top 10 U.S. banks, 6 of the top 10 global banks and more than 300 organizations around the world. CGI Collections360, powered by CACS®, is a comprehensive collections and recovery solution that integrates the components of a high performance collections operation, including software, business processes, underlying IT and strategic planning to significantly reduce cost, net bad debt and risk. All stages of collections are addressed including early stage, loss mitigation, third party management, recovery and recovery accounting. Collections360 is delivered as a cloud-based, managed service; however, CGI offers multiple deployment configurations and customization options to meet each client's unique debt recovery challenges and operational needs.
About World Omni Financial Corp.
World Omni Financial Corp. is a diversified financial services company headquartered in Deerfield Beach, Fla. It provides financial products and services to consumers, automotive dealers and lenders. World Omni has maintained its Standard & Poor's STRONG auto servicer rating since 2004, the highest rating possible for a consumer finance, automobile loan and lease servicer. The company is a subsidiary of JM Family Enterprises, Inc., a diversified automotive corporation ranked by Forbes magazine as the 33rd-largest privately held company in the United States. JM Family is currently ranked No. 16 by FORTUNE® as one of the 100 Best Companies to Work For, its 13th consecutive year on the list.
About CGI
Founded in 1976, CGI Group Inc. is one of the largest independent information technology and business process services firms in the world. CGI and its affiliated companies employ approximately 31,000 professionals. CGI provides end-to-end IT and business process services to clients worldwide from offices and centers of excellence in Canada, the United States, Europe and Asia Pacific. As at September 30, 2011, CGI's revenue was $4.3 billion and its order backlog was $13.5 billion. CGI shares are listed on the TSX (GIB.A) and the NYSE (GIB) and are included in both the Dow Jones Sustainability Index and the FTSEXGood Index. Website: http://www.cgi.com.
Forward-Looking Statements
All statements in this press release that do not directly and exclusively relate to historical facts constitute "forward-looking statements" within the meaning of that term in Section 27A of the United States Securities Act of 1933, as amended, and Section 21E of the United States Securities Exchange Act of 1934, as amended, and are "forward-looking information" within the meaning of Canadian securities laws. These statements and this information represent CGI's intentions, plans, expectations and beliefs, and are subject to risks, uncertainties and other factors, of which many are beyond the control of the Company. These factors could cause actual results to differ materially from such forward-looking statements or forward-looking information. These factors include but are not restricted to: the timing and size of new contracts; acquisitions and other corporate developments; the ability to attract and retain qualified members; market competition in the rapidly evolving IT industry; general economic and business conditions; foreign exchange and other risks identified in the press release, in CGI's Annual Report on Form 40-F filed with the U.S. Securities and Exchange Commission (filed on EDGAR at http://www.sec.gov), the Company's Annual Information Form filed with the Canadian securities authorities (filed on SEDAR at http://www.sedar.com), as well as assumptions regarding the foregoing. The words "believe," "estimate," "expect," "intend," "anticipate," "foresee," "plan," and similar expressions and variations thereof, identify certain of such forward-looking statements or forward-looking information, which speak only as of the date on which they are made. In particular, statements relating to future performance are forward-looking statements and forward-looking information. CGI disclaims any intention or obligation to publicly update or revise any forward-looking statements or forward-looking information, whether as a result of new information, future events or otherwise, except as required by applicable law. Readers are cautioned not to place undue reliance on these forward-looking statements or on this forward-looking information. You will find more information about the risks that could cause our actual results to differ significantly from our current expectations in the Risks and Uncertainties section.
For more information:
Investors
Lorne Gorber
Senior Vice-President, Global Communications and Investor Relations
lorne.gorber(at)cgi(dot)com
514-841-3355
Media
Linda Odorisio
Vice-President, US Communications
linda.odorisio(at)cgi(dot)com
703-267-8118
###