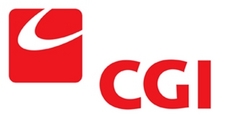 CGI is pleased to welcome another global leader to our capital markets practice
New York, New York (Vocus) March 18, 2009
CGI Group Inc. (TSX: GIB.A; NYSE: GIB), a leading provider of information technology and business process services, today announced the signing of an agreement with a global investment bank to supply the information technology services associated with supporting various components of its capital markets platforms around the globe. The initial two years of the contract are valued at between US$75M and US$100M.
CGI will establish a new center of excellence (COE) in New York City to service new and existing capital markets clients, which will initially be staffed with approximately 200 professionals, a majority of whom were former bank employees.
The launch of the Capital Markets COE in New York augments CGI's existing wealth management and capital markets practices in Toronto and London. The combined capabilities provide the foundation for the continued growth of CGI's capital markets practice across North America while enhancing CGI's ability to provide the best client-prescribed mix of local and global delivery sourcing.
"CGI is pleased to welcome another global leader to our capital markets practice," said Donna Morea, President, CGI US. "Our new center of excellence will leverage our combined technology and subject matter expertise to deliver true value to clients in the capital markets arena."
For over 30 years, CGI has provided IT and business process services to financial institutions around the world including 24 of the top 25 banks in the Americas and 17 of the top 25 European banks. By leveraging CGI's robust products and comprehensive portfolio of services, CGI is able to provide increased value through improved productivity and reduced IT costs. CGI's wealth management and capital markets practice consist of a team with over 25 years experience and more than 500 members delivering a comprehensive suite of solutions as well as the operation of mission critical processes and infrastructure for banks, brokerages, investment advisors and insurers.
About CGI
Founded in 1976, CGI Group Inc. is one of the largest independent information technology and business process services firms in the world. CGI and its affiliated companies employ approximately 25,000 professionals. CGI provides end-to-end IT and business process services to clients worldwide from offices in Canada, the United States, Europe, Asia Pacific as well as from centers of excellence in North America, Europe and India. CGI's annual revenue run rate stands at $4.0 billion and at December 31, 2008, CGI's order backlog was $11.4 billion. CGI shares are listed on the TSX (GIB.A) and the NYSE (GIB) and are included in the S&P/TSX Composite Index as well as the S&P/TSX Capped Information Technology and MidCap Indices. Website: http://www.cgi.com.
Forward-Looking Statements
All statements in this press release that do not directly and exclusively relate to historical facts constitute "forward-looking statements" within the meaning of that term in Section 27A of the United States Securities Act of 1933, as amended, and Section 21E of the United States Securities Exchange Act of 1934, as amended, and are "forward-looking information" within the meaning of sections 138.3 and following of the Ontario Securities Act. These statements and this information represent CGI's intentions, plans, expectations and beliefs, and are subject to risks, uncertainties and other factors, of which many are beyond the control of the Company. These factors could cause actual results to differ materially from such forward-looking statements or forward-looking information. These factors include and are not restricted to the timing and size of new contracts, acquisitions and other corporate developments; the ability to attract and retain qualified members; market competition in the rapidly-evolving IT industry; general economic and business conditions, foreign exchange and other risks identified in the MD&A, in CGI's Annual Report on Form 40-F filed with the U.S. Securities and Exchange Commission (filed on EDGAR at http://www.sec.gov), the Company's Annual Information Form filed with the Canadian securities authorities (filed on SEDAR at http://www.sedar.com), as well as assumptions regarding the foregoing. The words "believe," "estimate," "expect," "intend," "anticipate," "foresee," "plan," and similar expressions and variations thereof, identify certain of such forward-looking statements or forward-looking information, which speak only as of the date on which they are made. In particular, statements relating to future performance are forward-looking statements and forward-looking information. CGI disclaims any intention or obligation to publicly update or revise any forward-looking statements or forward-looking information, whether as a result of new information, future events or otherwise, except as required by applicable law. Readers are cautioned not to place undue reliance on these forward-looking statements or on this forward-looking information. You will find more information about the risks that could cause our actual results to significantly differ from our current expectations in the Risks and Uncertainties section.
For more information:
Investors
Lorne Gorber
Vice-President, Global Communications and Investor Relations
514-841-3355
Media
Linda Odorisio
Vice President, US Communications
703-267-8118
# # #