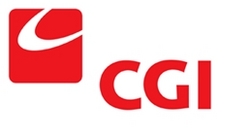 New York, New York (Vocus) June 8, 2010
On Thursday, June 10, executives and guests of CGI Group Inc. (NYSE: GIB), a leading global information technology and business process services firm, will visit the New York Stock Exchange to highlight the company's consistent track record of delivery excellence and solid performance.
CGI has a comprehensive portfolio of services that enables it to be a full service provider to leading commercial and government clients, improving all facets of the clients' operations and resulting in their improved business performance. CGI's key service areas include systems integration and consulting, application management, technology management, and business process services, plus a portfolio of more than 100 proprietary business solutions. With global revenues of nearly $4 billion, CGI has been in business for almost 35 years and continues to grow.
To commemorate this long-term record of consistent and profitable growth, CGI President and CEO Michael E. Roach, joined by members of the company's management team, will ring the NYSE Closing Bell.
When:
Thursday, June 10, 2010
3:30 p.m. Media escorted into the building for bell ringing
4:00 p.m. The Closing Bell rings
Where:
NYSE Security Checkpoint at the corner of Exchange Place and Broad Street
Contact:
Media interested in scheduling an interview with CGI President and CEO, Michael E. Roach, MUST contact Mara Sheldon at 703-267-8402 or mara(dot)sheldon(at)cgi(dot)com.
Photo/Video:
Photos available via Associated Press/New York (212.621.1902), Reuters America (646.223.6285) and Bloomberg Photo (212.617.3420). The Opening BellSM (starting at 9:25 a.m.) and The Closing Bell® (starting at 3:55 p.m.) feeds are available via Ascent loop #4009. Those seeking footage via The Switch should contact NYSE Broadcast at 212.656.5483.
Webcast:
A live webcast of The Opening Bell (beginning at 9:29 a.m.) and of The Closing Bell (beginning at 3:59 p.m.) will be available on the homepage of nyse.com and CGI's bell ringing will be archived shortly therafter at http://www.cgi.com/investors.
About CGI
Founded in 1976, CGI Group Inc. is one of the largest independent information technology and business process services firms in the world. CGI and its affiliated companies employ approximately 26,000 professionals. CGI provides end-to-end IT and business process services to clients worldwide from offices in the United States, Canada, Europe and Asia Pacific as well as from centers of excellence in North America, Europe and India. As at March 31, 2010, CGI's order backlog was $11.4 billion. CGI shares are listed on the NYSE (GIB) and the TSX (GIB.A) and are included in both, the Dow Jones Sustainability World Index and the FTSE4Good Index. Website : http://www.cgi.com.
Stock Market Symbols
GIB (NYSE)
GIB.A (TSX)
http://www.cgi.com/newsroom
For more information:
Investors
Lorne Gorber
Vice-President, Global Communications and Investor Relations
lorne(dot)gorber(at)cgi(dot)com
514-841-3355
Media
Mara Sheldon
Director, US Media Relations
mara(dot)sheldon(at)cgi(dot)com
703-267-8402
###