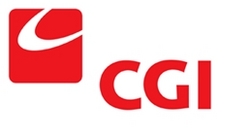 Fairfax, VA (Vocus) March 11, 2010
CGI Group Inc. (NYSE: GIB; TSX: GIB.A), a leading provider of information technology and business process services, is pleased to announce CGI Trade360™, the new brand name formerly known as Proponix360™, to serve as CGI's web-based customizable Software-as-a-Service that delivers a single integrated global platform to support traditional trade, open account, supply chain and cash management functions.
The Trade360 name aligns more with the trade and supply chain industry. The name change does not reflect a strategic change to CGI's priorities. CGI is committed to delivering a comprehensive end-to-end solution that addresses the full lifecycle of global trade and supply chain finance. CGI will continue to evolve Trade360 ensuring quick delivery of capabilities that are consistent with market trends, so banks can transform their trade business.
For more than 30 years, CGI has provided IT and business process services to financial institutions around the world including 24 of the top 25 U.S. banks in the Americas and 17 of the top 25 European banks. CGI's banking-focused solutions include core banking, end-to-end wealth management, trade finance, business intelligence/data warehousing and customer relationship management.
About CGI
Founded in 1976, CGI Group Inc. is one of the largest independent information technology and business process services firms in the world. CGI and its affiliated companies employ approximately 26,000 professionals. CGI provides end-to-end IT and business process services to clients worldwide from offices in the United States, Canada, Europe and Asia Pacific as well as from centers of excellence in North America, Europe and India. As at December 31, 2009, CGI's order backlog was $11.4 billion. CGI shares are listed on the NYSE (GIB) and the TSX (GIB.A) and are included in the S&P/TSX Composite Index as well as the S&P/TSX Capped Information Technology and MidCap Indices. Website: http://www.cgi.com.
For more information:
Media
Lee LoPriore
Executive Consultant, Global Banking & Financial Markets
843-881-2441
# # #