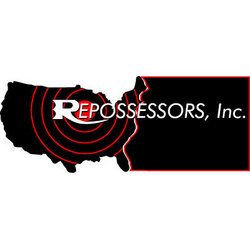 We are proud to help and support Minneapolis area communities
Minneapolis, MN (PRWEB) December 8, 2009
Repossessors, Inc., a Minneapolis, Minnesota auto repossession and collateral recovery company, donated money to support Greater Twin Cities United Way. With the help of companies like Repossessors, Inc., the Greater Twin Cities United Way is able to help keep people in Minneapolis and surrounding communities warm, safe and fed.
"We are proud to help and support Minneapolis area communities," states Chad Latvaaho, president and owner of Repossessors, Inc. "We know that a lot of people and businesses have fallen onto hard times and we feel fortunate that at this time Repossessors, Inc. was able to contribute to such a worthy cause as the United Way," Latvaaho concludes.
Repossessors, Inc. is committed to making a difference in the community not only through involvement and donations but also by example. The Minnesota repossession company believes the way it conducts business reflects on the community and therefore holds themselves accountable to the strictest of industry standards and highest level of ethics.
In the last year, Repossessors, Inc. and owner Chad Latvaaho have contributed to the Goodwill, Minneapolis and St. Paul metro high schools, city parades and fire departments, Minnesota Professional Towing Association, Ascension Place, United Way and many more.
About the Greater Twin Cities United Way
The Greater Twin Cities United Way works with businesses, government and nonprofit organizations to create lasting solutions to our community's most critical issues. The organization's goals are to help people and families obtain basic needs such as food, housing and financial stability; improve access to healthcare and support independence for seniors and people with disabilities; and to nurture children and families by improving student reading scores, support quality out-of-school programs and reduce domestic violence. The Greater Twin Cities United Way is an independent organization serving the eight county metro. For more information or to find out how you can help, visit http://www.unitedwaytwincities.org or call 612-340-7400.
###