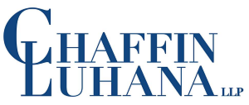 New York, New York (PRWEB) June 22, 2012
Chaffin Luhana LLP, a national plaintiffs-only law firm, today announced a news update in NuvaRing litigation. U.S. District Judge William Alsup has remanded a California NuvaRing lawsuit back to state court. The defendants, manufacturer Merck & Co. and others, had removed the case to federal court, where it was to await transfer to the current NuvaRing multidistrict litigation (MDL No. 1964) in the Eastern District of Missouri. The defendants argued that McKesson, one of the defendants with headquarters in California, was fraudulently joined and could not be held liable in such a case, but the judge disagreed.
Byra Marble, et al., filed their NuvaRing lawsuit on April 30, 2012, in the Superior Court of California for the City and County of San Francisco. In the complaint, the plaintiffs allege that the defendants should be held liable for injuries sustained as a result of using the NuvaRing contraceptive device. Such injuries, as noted in many similar NuvaRing lawsuits, include blood clots, pulmonary embolism, and deep vein thrombosis. The FDA released a report on October 2011 noting that the NuvaRing was associated with a significantly higher risk of such injuries, when compared to standard low-dose estrogen birth control pills.
On May 2, 2012, the defendants removed the action to the U.S. District Court for the Northern District of California, alleging that defendant McKesson was fraudulently joined to the case in an effort to avoid federal jurisdiction. Two days later, they filed a letter identifying the case as a potential tag-along action to the current MDL. The plaintiffs countered with a motion on May 10, 2012, to remand the action to state court, claiming lack of complete diversity, since one of the plaintiffs is also a resident of California. The defendants moved to stay this action, pending transfer, to allow the MDL court to decide whether or not McKesson was fraudulently joined.
McKesson Corporation is a distributor of the NuvaRing. This NuvaRing lawsuit was the first to name any distributor as a defendant, and thus Judge Alsup stated that deciding on the issue would not cause duplicative litigation in other cases in the MDL. The defendants argued that the plaintiffs had failed to allege any viable claims against McKesson, but the judge disagreed, stating they had actually brought multiple valid claims against the corporation, including strict liability for failure to warn and negligence.
Finally, the defendants claimed that McKesson could not be held liable because under California law, drug distributors have no duty to warn. The judge stated, however, that the plaintiffs' allegations state a sufficient cause of action against McKesson for failure to warn. For example, via their NuvaRing lawyer , they allege that McKesson knew or should have known that the product created a serious risk of harm to consumers, and that they failed to warn consumers of the risks, leading to NuvaRing injury.
In the end, the judge granted the plaintiffs motion to remand, and denied the defendant's motion to stay. The action potentially opens up new avenues of legal recourse in California for other plaintiffs seeking damages for NuvaRing injuries.
Chaffin Luhana LLP has a long and successful history of protecting the rights of women affected by medical devices. Partners Eric Chaffin and Roopal Luhana have represented high-profile cases in federal and state courts across the country. Chaffin, for example, was recently awarded a position on the Vaginal Mesh Plaintiff Steering Committee regarding American Medical Systems products—another key issue involving women's health concerns. Though unable to guarantee results, the firm has a distinguished track record of success and is highly committed to each case.
If you or a loved one has suffered a NuvaRing injury, contact a NuvaRing lawyer at Chaffin Luhana LLP for a free and confidential case review at 1-888-480-1123, or visit their website at chaffinluhana.com. A NuvaRing lawsuit may be able to help recover damages and ease the financial challenges of medical treatment.
CONTACT
Eric T. Chaffin, Esq.
CHAFFIN LUHANA LLP
600 Third Ave.
12th Floor
New York, New York 10016
Toll Free Telephone: (888) 480-1123
Toll Free Fax: (888) 499-1123
Attorney Advertising. Prior results do not guarantee or predict a similar outcome with respect to any future matter.