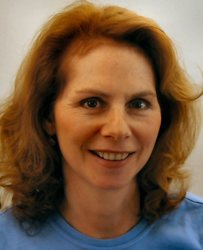 Six Simple Steps to Corporate Gift Success
Westport, CT (PRWEB) October 25, 2007
How can one save money on a corporate gift program but still send gifts that will be appreciated? When is the best time to send gifts to clients and employees? What is important when looking for a gift vendor? To answer these questions Jane Moritz, owner of Challah Connection, the online leader of kosher gift baskets, and expert on corporate gift giving, has released a detailed, step-by-step guide for company executives designing these types of programs. The release of the guide is just in time for the holiday season, the most popular gift-giving time, and Moritz hopes that it will provide guidance to those who need it.
"Executives are overwhelmed these days and planning a corporate gift program can be a huge undertaking. The goal of our guide is to streamline and bring organization to this very important, yet difficult chore," says Moritz.
Kosher Gifts Recommended
An interesting point of the article is Moritz's advocating of kosher food gifts. Perhaps she has a point. "Hands down, food gifts are the most appropriate holiday gifts," says Moritz. In addition, "Today's world is full of diversity in diet. While some people eat kosher food for religious reasons, many follow kosher diets because it is high-quality, healthy food. Plenty of people would be surprised to learn that the majority of people buying kosher foods are not Jewish. When you select kosher, you are showing good taste as well as consideration for our diverse population. Importantly, kosher foods do not look any different from non-kosher food. You will not be offending those who do not want kosher food, but your thoughtfulness will be appreciated by those that prefer or require it. Kosher is a win/win choice."
Moritz's article, "Six Simple Steps to Corporate Gift Success" is in the format of a step-by-step guide and lays out the gift-giving process in a simple, clear manner which company executives can easily follow. She also addresses the use of company logo branded gifts vs. non-branded, and more.
Moritz's one last piece of advice: "Corporate gifts are a hefty expense and they reflect on you and your company. Take the time to do it right."
###