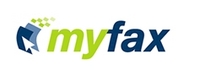 "With a customer base of more than 400,000 users and growing, MyFax has proven it brings tremendous savings over traditional faxing and is a valuable tool for any business," David Bayer, CEO of ChamberofCommerce.com
Ottawa, CA (PRWEB) April 30, 2010
MyFax, the world's fastest-growing Internet fax service, today announced a new partnership with ChamberofCommerce.com. Via ChamberofCommerce.com, MyFax will provide more than one million business users with educational content that deals with issues including security and privacy, energy conservation, cost efficiencies, and mobility, to name a few.
"We are excited to work with MyFax," said David Bayer, CEO of ChamberofCommerce.com. "Big business leaders, small business owners and entrepreneurs are continually looking for ways to increase effectiveness and reduce operational costs. With a customer base of more than 400,000 users and growing, MyFax has proven it brings tremendous savings over traditional faxing and is a valuable tool for any business."
MyFax helps businesses manage both faxes and the costs associated with them by allowing faxes to be sent and received over the Internet via an email account or secure online server, rather than a fax machine, anywhere an Internet connection is available.
Businesses that make the transition to Internet faxing using MyFax realize cost savings immediately. The costs associated with traditional fax machine supplies (paper, toner, additional phone lines, etc.) and maintenance are eliminated. Faxes are sent online and stored for up to one year.
"We want our customers to understand and appreciate online business communications tools," said Steve Adams, vice president of marketing for Protus. "At the same time, members of the Chamber will benefit from this relationship by discovering new ways to reduce the cost of running their business."
In addition to being rated the No. 1 Internet fax service by TopTenREVIEWS, MyFax was named a finalist in the Customer Service Management Team of the Year and the Customer Service Department of the Year categories in the third annual Stevie® Awards for Sales & Customer Service.
About ChamberofCommerce.com:
ChamberofCommerce.com helps local businesses grow their business on the web and to facilitate connectivity between local businesses and more than 7,000 Chambers of Commerce worldwide. ChamberofCommerce.com helps facilitate increased membership with local Chambers of Commerce, provides technology tools and education to Chambers of Commerce to help them more effectively communicate with and support their members online, and provide technology tools and education to local businesses to help them develop, manage and grow their web presence. ChamberofCommerce.com works with industry leading business-to-business solutions providers to introduce innovative products and services to more than one million small, medium & enterprise businesses.
About MyFax:
MyFax is the fastest-growing Internet fax service used by individuals, small, medium and large businesses to send and receive faxes using existing email accounts or the web. MyFax offers services in North America and Europe, including the United Kingdom, to industries recognized among the fastest-growing adopters of Internet fax including healthcare, finance, insurance, real estate, transportation and government. More than 20,000 new customers subscribe to MyFax each month. MyFax is a Software-as-a-Service (SaaS) business communications solution provided by Protus. Other offerings include my1voice, a feature-rich virtual phone service for small business and Campaigner, an email marketing service enabling organizations to have highly personalized one-to-one email dialogues with their customers. Additional information is available at http://www.campaigner.com , http://www.my1voice.com or http://www.myfax.com .
For more information:
Sue Rutherford, Protus
613-733-0000 x519 or srutherford (at) protus (dot) com
Tracy Shryer, Tech Image
847-279-0022 x230 or tracy.shryer (at) techimage (dot) com
###