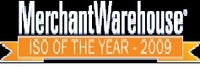 "Merchant Warehouse provides excellent processing solutions and a reputation for great support that will help make the transition as easy as possible," David Bayer, CEO of ChamberofCommerce.com
Boston, MA (PRWEB) May 9, 2010
ChamberofCommerce.com has signed an exclusive online marketing partnership with Merchant Warehouse, an industry leader in merchant account and credit card processing services. The partnership will provide more than one million ChamberofCommerce.com small business users access to affordable credit card processing services perfect for any merchant needing to begin accepting credit card payments from their customers.
In1998 Merchant Warehouse was founded on the principle that all businesses should have the opportunity to purchase merchant accounts and credit card machines at reasonable prices and backed by first-rate service. They have received multiple awards for service and innovation including the Electronic Transaction Association's (ETA) first annual "ISO of the Year Award" for 2009. In addition to its merchant account solutions, Merchant Warehouse also provides businesses with credit card machines from leading brands like VeriFone and Hypercom along with their own free processing solutions for smartphones, POS and Ecommerce platforms.
"It's hard to imagine a successful business these days that doesn't accept credit card payments," said David Bayer, CEO of ChamberofCommerce.com. "Merchant Warehouse provides excellent processing solutions and a reputation for great support that will help make the transition as easy as possible."
Merchant Warehouse will be contributing weekly columns on the Chamber of Commerce website, educating small businesses on all aspects of opening merchant accounts and credit card processing, including the differences between retail, wireless, MOTO and online processing. They will also inform consumers on other important related services they offer, such as a convenient gift card and check processing.
"We are excited to partner with ChamberofCommerce.com and to offer their small business members the pricing, support and card processing options they deserve," said Brian Waldman, VP Marketing and Strategy of Merchant Warehouse. "Whether a merchant has been processing for years, or is looking to do so for the first time, we are committed to saving them money and helping them to grow their business."
For questions or inquiries about ChamberofCommerce.com or ChamberofCommerce.com's Partner Program please contact Kamuti Kiteme, EVP of Sales & Marketing of ChamberofCommerce.com at 407.896.0486.
For questions or inquiries about Merchant Warehouse please contact Marianne Rocco, Marketing Director at 800.941.6557 x2051.
About ChamberofCommerce.com
ChamberofCommerce.com helps local businesses grow their business on the web and facilitates connectivity between local businesses and more than 7,000 Chambers of Commerce worldwide. ChamberofCommerce.com helps facilitate increased membership with local Chambers of Commerce, provides technology tools and education to Chambers of Commerce to help them more effectively communicate with and support their members online, and provides technology tools and education to local businesses to help them develop, manage and grow their web presence. ChamberofCommerce.com works with industry-leading business-to-business solutions providers to introduce innovative products and services to more than one million small, medium and enterprise businesses.
About Partner
Since 1998, Merchant Warehouse has set the standard for credit card processing by guaranteeing competitive pricing in merchant accounts, software, equipment, and providing dedicated high quality customer service. Over 80,000 merchants later, the company continues to lead the industry with groundbreaking technology initiatives: MerchantWARE®;BINsmart™; and MerchantWARE Mobile. Merchant Warehouse has been named the ETA 2009 ISO of the Year, Business Solutions' Best Channel Vendor for 2009 & 2010 and is a two-time recipient of the Boston Business Journal Pacesetter Award. Merchant Warehouse co-CEO, Henry Helgeson, was also named Ernst & Young Entrepreneur of the Year 2009 for New England. The company is committed to community and charitable involvement. For more information, please visit http://merchantwarehouse.com or follow us on Twitter at http://twitter.com/MWarehouse.
# # #