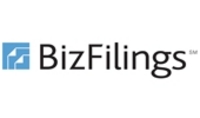 "BizFilings provides a valuable solution that's professional, affordable and smart" - David Bayer, CEO of ChamberofCommerce.com
Madison, WI (PRWEB) June 7, 2010
ChamberofCommerce.com is pleased to announce that it has partnered with online incorporation expert BizFilings to provide ChamberofCommerce.com's one million small business owners with access to incorporation solutions - from forming a limited liability company (LLC) or corporation to learning about compliance.
"Sole proprietors eventually come to the crossroads that it is time to incorporate their business," said ChamberofCommerce.com CEO David Bayer. "BizFilings provides a valuable solution that's professional, affordable and smart. We're excited to be able to share their services with our small business owners."
BizFilings will contribute articles to ChamberofCommerce.com, educating small business owners on incorporation solutions, including advising homepreneurs on home-based business matters. BizFilings will also inform small business owners of the related registered agent services and business license application packages they offer in all 50 states.
"Since 1996, we have helped small business owners protect their personal assets through incorporation, while offering them tools to stay compliant throughout the life of their business. Our newly formed partnership with ChamberofCommerce.com cements our shared goal of providing small business owners with the tools and knowledge to grow their business," said BizFilings' General Manager Karen Kobelski.
For questions or inquiries about ChamberofCommerce.com or ChamberofCommerce.com's Partner Program, please contact EVP of Sales & Marketing Kamuti Kiteme of ChamberofCommerce.com at 407.896.0486.
For questions or inquiries about BizFilings.com, please contact BizFilings' Director of Marketing Jodi Kukla at 608.827.7635.
About ChamberofCommerce.com
ChamberofCommerce.com helps local businesses grow their business on the web and facilitates connectivity between local businesses and more than 7,000 Chambers of Commerce worldwide. ChamberofCommerce.com helps facilitate increased membership with local Chambers of Commerce, provides technology tools and education to Chambers of Commerce to help them more effectively communicate with and support their members online, and provides technology tools and education to local businesses to help them develop, manage and grow their web presence. ChamberofCommerce.com works with industry-leading business-to-business solutions providers to introduce innovative products and services to more than one million small, medium and enterprise businesses.
About BizFilings
BizFilings is a full-service, online incorporation service provider, offering small business owners a fast, easy and economical way to form a corporation, limited liability company (LLC) or other business structure online or by phone. BizFilings also offers a full range of business filing and compliance products, including nationwide Registered Agent service, helping keep businesses in compliance with state regulations. BizFilings can be found online at http://www.BizFilings.com. BizFilings is a part of Wolters Kluwer http://www.wolterskluwer.com, a leading global information services company. Wolters Kluwer had 2009 annual revenues of €3.4 billion ($4.8 billion/£3.0 billion), employs approximately 19,300 people worldwide and maintains operations in over 40 countries across Europe, North America, Asia Pacific and Latin America.
###