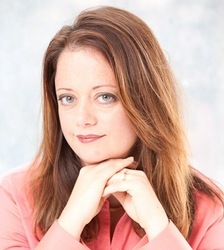 Rutherford, NJ (PRWEB) September 15, 2010
Chameleon Resumes has an 100% placement record with candidates worked with in a corporate outplacement capacity. We are humbled and proud to have the opportunity to work with talented, receptive individuals who choose to follow our 13 step program to landing the next role. The results speak for themselves.
Individual clients have been highly successful in landing new roles, starting new business ventures and deciding to reinvent themselves entirely by attending school in a totally new area. The energy and possibilities are endless. The key is these clients have chosen to embark on this path with guided expertise and a regimented plan --- and not go forth alone.
Lisa Rangel, PHR (Professional In Human Resources), is the Managing Director of Chameleon Resumes and a graduate of Cornell University. As a recruitment professional for over 13 years, she has held management and producer roles for international, public recruitment conglomerates to domestic, private search firms. Lisa knows first-hand what resumes get a response from reviewing thousands of resumes over the years and helping recruiters seek talent for their premier organizations. Lisa can show candidates which resume styles, wordings, and formats she and her corporate clients have responded to when recruiting top-notch candidates. She has written resumes, prepared candidates for interviews and performed job search coaching for professionals ranging from executive to entry-level to returning to work in various disciplines spanning across a multitude of industries and corporate cultures.
Lisa is a member of the Society of Human Resources Management, Human Resources Association of New York, and Professional Association of Resume Writers and Career Coaches. She has been featured on Good Morning America for Keith Ferrazzi's "Who's Got Your Back?" book launch, Fox Business News, and various community job blogs. Lisa is also the Career Services Partner for students obtaining professional certifications and attending classes through eCornell.com.
# # #