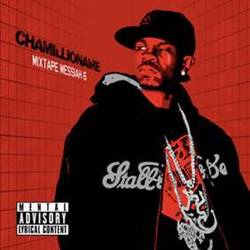 Roy Wood Jr. Outta Jail Skit
Phoenix, Arizona (Vocus) February 5, 2009
Platinum-selling hip-hop artist Chamillionaire released Mixtape Messiah 6, the latest installment from his critically acclaimed mixtape series exclusively through 101 Distribution. The 19-track collection features original music and collaborations with some of the biggest names in the Texas hip-hop community including Crooked I, Lil' Flip, Lil Keke and Trae The Truth.
Chamillionaire has a longstanding relationship with 101 Distribution, dating back to 2004 with the inaugural release of the Mixtape Messiah Vol. 1. Since then, the Grammy-award winning artist continued putting various independent projects out under the 101D banner including The Truth, Chamillitary and Tippin' Down 2005.
"Chamillionaire is one of the last self-created success stories in the music industry and is globally recognized because of his Mixtape Messiah series. We are grateful to have had such a successful working relationship with Chamilliare and his Chamillitary label for the past several years, and feel it only fitting that Mixtape Messiah 6 is getting the attention it deserves," says Damon Evans , Executive Director of 101 Distribution. "Chamillionaire recognizes and appreciates the power of the independent music community and so do his fans. Simply stated, major labels are no longer needed to break new music."
Tracklist for Mixtape Messiah 6
1. "Best Rapper Alive"
2. "Love of Money" featuring Trae Tha Truth
3. "Throwdest In The Game"
4. "Mixtape Murder"
5. "The Evaluation"
6. "One Day" featuring J-Dawg
7. "That's You"
8. "Track Wrecka" featuring Lil' Flip
9. "Everything Feat Crooked I"
10. "Switch Styles Reloaded"
11. "Murder They Wrote" featuring Killa Kyleon & Lil Ray
12. "Roy Wood Jr. Outta Jail Skit"
13. "For the Moment"
14. "Shawty" featuring Chalie Boy
15. "Venom On The Way"
16. "Shine So Clean" featuring Lil' Keke
17. "Expensive Crack Pipe"
18. "Judge Judy"
19. "Nothin' Else to Say"
For more information or to purchase Mixtape Messiah 6 online, visit http://www.101d.com
About 101 Distribution: 101 Distribution (Phoenix, Arizona) began shipping music and video titles to independent and commercial retail stores in November of 2001. Today, 101 Distribution manages the digital, mobile, retail and mail order sales for more than 2,000 touring artists and record labels worldwide. The company operates as the only distributor that offers artists a 100% payout for all net sales royalties in exchange for a flat monthly fee. 101 Distribution catalog titles can be found in 5,500 retail stores throughout the US, Canada and 8 major foreign territories as well as dozens of legal download and subscription sites.
# # #