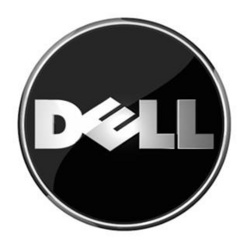 We are delighted to be recognized by the channel as a leading provider of quality products that enable the channel to grow its own profitability
ROUND ROCK, Texas (PRWEB) May 28, 2008
Solution providers participating in the annual 2008 eWeek Channel Insider Product of the Year Awards voted Dell the preferred notebook and desktop provider among all OEMs. Dell finished second in the Product of the Year server infrastructure category. Along with its blade offerings, Dell also offers a leading portfolio of storage products and managed services to channel customers, including EqualLogic, and ProSupport. Dell's strong showing comes only a year after the company announced its intent to formalize a channel program – PartnerDirect – and only six months after PartnerDirect was launched in the U.S., eWeek was moved to refer to Dell as "the darling of the channel." To facilitate direct communication with the channel, the Dell Channel blog was launched in conjunction with the company's inaugural Partner Advisory Council meeting the week of May 20. "We are delighted to be recognized by the channel as a leading provider of quality products that enable the channel to grow its own profitability," said Greg Davis, vice president and general manager of Americas Channel Group. "We are continuing to refine our understanding of partner needs, and look forward to offering new services and products that will enable our partners to grow." "Dell has stressed that they view the channel as their direct customer with whom they will build a partnership based upon integrity, trust, and open (transparent) communication," said Tim Hebert, president, Atrion Networking. "I am excited to see the future of Dell's PartnerDirect program." Links to:
http://www.channelinsider.com/c/a/News/ 2008-Channel-Insider-Product-of-the-Year-Awards/ (Due to its length, this URL may need to be copied/pasted into your Internet browser's address field. Remove the extra space if one exists.)
About Dell
Dell Inc. (NASDAQ: DELL) listens to customers and delivers innovative technology and services they trust and value. Uniquely enabled by its direct business model, Dell is a leading global systems and services company and No. 34 on the Fortune 500. For more information, visit http://www.dell.com, or to communicate directly with Dell via a variety of online channels, go to http://www.dell.com/conversations. To get Dell news direct, visit http://www.dell.com/RSS.