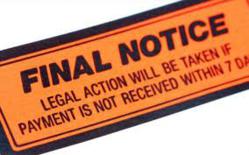 Friendly Fraud is the fastest growing fraud causing billions in lost merchant revenues.
West Palm Beach, Florida (PRWEB) February 08, 2013
Merchant Chargeback Collections Recovery Services announces a new service offering merchants help and assistance in recovering there money due for products and services due to chargeback inititated by there clients.
South Florida Private Investigators is now offering nationwide, and state specific merchant chargeback collections recovery services, and asset and bank searches It's a low cost alternative and gets merchant's paid for there products or services sold. Background, and asset and bank searches and backgrounds is a powerful tool locating subjects. Friendly fraud is one of the fastest growing frauds out there. But there is nothing friendly about it. Merchants are losing billions to this scam and fraud. South Florida Private Investigators Inc can take care of all chargebacks from start to finish. From the initial chargeback and response to visa, mastercard, and then to the final reporting the bad debt to credit reporting agencies.
Recovering assets, bank balances, and searching all possible assets a subject has is a highly specialized profession. Using a professional licensed private investigator get results fast. With a professional licensed investigtator investigating asset, bank, backgrounds, and merchants collections, this new service is priceless.
Merchant Chargeback Collections are beginning to be a billion dollar fraud industry both internationally and nationwide. Chargeback Recovery Services Inc are professional chargeback collectors who can successfully collect debt, help with the entire process and get you PAID!
Chargeback Recovery Services Inc can take on chargebacks from the beginning. Easily contact the client on companies behalf. First soft contact is always professional with one main goal and that is to get paid. Call us Toll Free: 1 (855) SOUTH FLORIDA