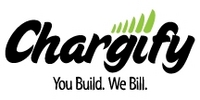 Chargify is entering public beta with over 2000 active companies
Needham Heights, MA (PRWEB) March 22, 2010
Chargify, the recurring billing system that helps Web 2.0 and SaaS companies grow, is officially entering into public beta today.
The company, which originally launched at the TechCrunch50 Conference (http://techcrunch50.com ) in San Francisco, CA on September 14th, 2009, has been steadily growing its beta list this past 6 months while making numerous improvements and adding new features.
Some highlights/ improvements include:

Through today, Chargify has accepted over 2,000+ companies into their beta and will be letting any that are pending in over the coming days - allowing any and all companies who sign up going forward into the Chargify beta
True Freemium pricing support with 1000 non-paying users included at all paying customer levels
Support for Metered Billing, Proration, and Custom Emails
An improved and overhauled User Interface
Multiple Gateways will be supported by the end of the week
The Chargify iPhone App, the first in the recurring and subscription billing industry, allows entrepreneurs to track daily revenue and signups from their phone on the go!
One company who is seeing continued success with Chargify is http://Manpacks.com who sells underwear, shirts, socks and the like as a subscription service.
The Chargify team is really excited to finally be open to the public and look forward to getting some great feedback that will help the product grow even more.
About Chargify:
Chargify simplifies recurring billing for Web 2.0 and SaaS companies. Build innovative web applications without worrying how to bill your customers. Whether you're a start up or an established business billing thousands of customers a month, Chargify works for you. Your company's growth is important, so we make accessing customer insight, revenue, signups, and cancellation trends easy with our real-time dashboard. Start accepting payments in minutes with a custom branded payment page or easily integrate via our API.
Get started for free with no set up or transaction fees, and no contracts to sign. Chargify your business today.
About TechCrunch50:
Founded in 2007 by leading technology blog TechCrunch and entrepreneur Jason Calacanis, the TechCrunch50 conference provides a platform for early-stage, and frequently unfunded, companies to launch for the first time to the technology industry's most influential venture capitalists, corporations, angel investors, fellow entrepreneurs and the international media. Companies are selected to participate exclusively on merit. TechCrunch50 is supported by corporate sponsors Google, Microsoft, Bing, MySpace and Facebook, as well as venture capital and legal-advisory firms including Sequoia Capital, Charles River Ventures, Founders Fund, Redpoint Ventures and Perkins Coie.
###