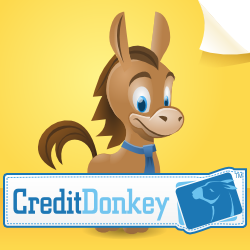 help consumers give more with less this holiday season
Los Angeles, CA (PRWEB) December 06, 2011
With nearly 1.6 million non-profit organizations, according to the National Center for Charitable Statistics, Americans have difficult decisions to make when they're feeling charitable this holiday season. Thankfully, CreditDonkey.com, a credit card comparison site, recently published an infographic celebrating the Season of Giving to help Americans make informed decisions on where to donate this holiday season.
Infographic: http://www.creditdonkey.com/charitable-giving.html
"Here at CreditDonkey.com, we think it's important for individuals to help others in need," said Charles Tran, founder of CreditDonkey.com. "But we understand that many people have difficulties when it comes to choosing charities to support. And, with many people still recovering from the recession, we wanted to offer tips to help them make their funds stretch as far as possible so they can make the greatest impact."
Even with the economic uncertainty, Americans gave $290.89 billion in 2010, according to research statistics from the Giving USA Foundation, an increase of $3.8% from 2009.
Research from the Center on Philanthropy at Indiana University indicates 73% of donations being made by individuals in 2010, an increase of 1.1%.
18% of donors said that the single most important reason for giving to charity is helping people meet basic needs and 17% were motivated to make "the world a better place", according to a survey funded by CCS, a national fundraising consulting firm.
To view the full Season of Giving infographic, visit CreditDonkey.com. The full infographic includes trends on who gives, who receives, why donors are motivated, where donors give, and how to give more with less.
With organizations meeting virtually every need in every part of the world, CreditDonkey.com encourages individuals to narrow down their choices by focusing on non-profits that align with their interests. For example, individuals who enjoy traveling to South America and are passionate about children's health can find organizations that help bring medical supplies to children in South America.
The experts at CreditDonkey.com also shared the following tips to help consumers give more with less this holiday season:

Take advantage of credit cards. Use a credit card that donates a portion of each transaction to charity or utilize your cash back rewards to donate toward charity. Some rewards credit cards have charitable giving built into their rewards program, if you choose one of the pre-designated charities, the points-to-dollar ratio may be higher than if you had simply cashed out your points.
Give a gift of gift cards. Many charities accept unused gift cards. These help them cover office and other expenses. There are also gift cards available that will give cash to charities; this is a great way to teach kids about the value of giving during the holidays.
Donate your time. Money isn't the only thing that charities need – they often also benefit from volunteers. You can volunteer your time at nights or on the weekend or you can even go on a volunteer vacation, where you get to travel to a destination and help your chosen charity.
Give goods. Many charities are also in need of supplies. Check with your favorite charities to see what items they need. If you have specific items you would like to donate, you can also ask if they would better benefit from the item or the cash proceeds from the sale of the item.
To help ensure their funds are actually going toward those in need, individuals are encouraged to take the extra step of researching the organization through websites such as Charity Navigator, which rates charities based on funds allocation.
Consumers can visit CreditDonkey.com, a credit card comparison site, to compare credit card rewards and earn up to 5% cash back. CreditDonkey.com helps consumers evaluate credit options -- empowering consumers to make informed and responsible decisions about credit. They can search, compare and apply online, finding the best credit cards for their needs.
###