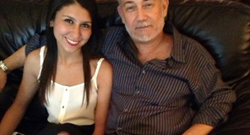 Cancer is an absolutely terrible disease and it's extremely hard for any individual and family to battle this... Seeing the love Cami has shown for her father is truly inspiring… We are honored to help this young woman in her fight to save her dad
Miami, FL (PRWEB) November 14, 2014
With a new community program in the South Florida area, Platinum Insurance Group has announced a new charity campaign to help Luis Rodriguez, a local Miami resident, suffering from stage 3 colon cancer. The agency is supporting a current campaign initiated by Luis's daughter, Cami, to raise funds for chemotherapy treatment. Platinum Insurance Group expects to be able to raise a significant portion of the $7,000 goal, initially established by Cami. Contributions can now be made through the donations page at http://www.youcaring.com/medical-fundraiser/-fightcancer/236124.
Utilizing its own resources and seeking the help of its own network of customers and business partners, Platinum Insurance Group marches on to ensure customers, friends, family and neighbors are always in good hands. The agency just recently launched the master charity program of which the current campaign is part of, electing every 60 days a new individual, organization or family in need to receive support.
"Cancer is an absolutely terrible disease and it's extremely hard for any individual and family to battle this," said Heather Hewitson, the Agency's principal. "Seeing the love Cami has shown for her father is truly inspiring… We are honored to help this young woman in her fight to save her dad."
The agency will promote the current campaign over the course of the next 30-45 days, through its social media channels, email and text message communications, as well as through a monthly magazine, delivered to thousands of households in South Florida, where the agency currently operates. Our Hometown magazine reserves a full page to feature the campaign and details of the cause. The electronic Flipbook version of the current issue can be accessed here: http://platinuminsurancegroup.net/Our-Hometown-Magazine_47.
To join Platinum Insurance Group in supporting Luis Rodriguez and his daughter Cami, donors are encouraged to visit http://www.youcaring.com/medical-fundraiser/-fightcancer/236124, and also share the page with friends and family. Contributors will be proudly acknowledged for their donations through the agency's monthly magazine.
Once the current campaign is over, Platinum Insurance Group will continue to work closely with nonprofit organizations and individuals in the area, to make sure resources are directed to capable hands that can help better the local community, one family or person at a time. Information regarding past and current campaigns supported by the Agency can be found at http://platinuminsurancegroup.net/community-cause. More information about Platinum Insurance Group is available at http://platinuminsurancegroup.net/.
About Platinum Insurance Group
Platinum Insurance Group understands the importance of building a solid foundation for the future and developing long-lasting customer relationships. That's why they're committed to offering clients the same level of service they would expect from their own business dealings. When customers leave their office, the Platinum Insurance team wants them to feel confident, informed, assured and fully satisfied in their choices. Call 305.383.0997 to speak with a professional today!