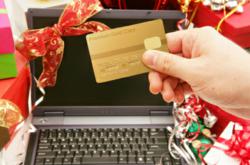 If it's more than 25 percent, it's legal, but it borders on a scam.
El Segundo, CA (PRWEB) December 09, 2012
The holiday season is a time when families get together to enjoy one another's company and exchange presents. It's also a time when people are at their most charitable. As such, there are an increased number of charity scams.
In order to protect the finances of unsuspecting contributors, Go Banking Rates investigated what types of charity fraud, including Internet scams, are most common this year and spoke to a professional on the matter to help charitable givers avoid fraud.
Steven Weisman, an attorney, author of several books on the subject of fraud and the proprietor of Scamicide.com, a website specifically designed to target scammers, shared his thoughts on the issue of holiday charity fraud with Go Banking Rates.
"People are vulnerable to charity scams during the holidays," explains Weisman, "these scammers have a knowledge of psychology that would be the envy of Freud."
The reason is that this time of year when people are feeling most generous. "This is a perfect storm for identity thieves and scammers," says Weisman.
Common Charity Scams
One of the top forms of charity scams are phone calls requesting contributions to a fraudulent organization.
"You have no idea if the charity is legitimate or even if the person on the other end of the phone is who they say they are," warns Weisman.
Instead of relaying private financial information over the phone, it is advised that the individual thank them for their time, do some online research, and if the organization is legitimate, donate through their website.
When it comes to charity fraud via the Web, consumers can avoid becoming victims by making sure that the charity's website is entirely secure before initiating the transaction. Website URLs should begin with "https://" rather than the standard "http://."
Finally, consumers are heavily preyed upon by scammers use fake charity names that sound like a real charity group.
"The American Cancer Society is a real charity," says Weisman, "the National Cancer Society is a scam." Again, individuals can avoid being scammed in this way by doing online research.
Finally, while not a scam, consumers should be aware of how much of their money is going its intended purpose, versus administrative costs and salaries for the organization's staff.
"If it's more than 25 percent," says Weisman, "it's legal, but it borders on a scam." Go Banking Rates found that it's possible to easily research charities in general, as well as what portion of a donation goes towards charitable purposes versus administration costs, by using the website CharityNavigator.org.
While Go Banking Rates readers are advised to perform this same due diligence throughout the year in order to avoid identity theft, internet scams and charity fraud, the holidays to make people more generous, and thus, even bigger targets for a fraudulent operation.
Knowing exactly who money is being giving to and how those funds are being allocated, will help ensure donations go to causes which are most important to individuals and their families this holiday season.
About Go Banking Rates
Go Banking Rates (GoBankingRates.com) is a national website dedicated to connecting readers with the best interest rates on financial services nationwide, as well as informative personal finance content, news and tools. Go Banking Rates collects interest rate information from more than 4,000 U.S. banks and credit unions, making it the only online rates aggregator with the ability to provide the most comprehensive and authentic local interest rate information.
Additionally, Go Banking Rates partners with a number of major media outlets such as Business Insider and US News & World Report to provide compelling and edifying personal finance content, and its expert editors have been featured and quoted on several premier finance websites like Yahoo! Finance, LearnVest, The Motley Fool, Money Talks News, Forbes, The Street, Huffington Post and more.
GoBankingRates.com belongs to a network of more than 1500 finance websites, including GoInsuranceRates.com and GoFreeCredit.com. These sites receive more than 2 million visits each month.
For questions or comments, please contact:
Jaime Catmull, Director of Public Relations
http://www.GoBankingRates.com
JaimeC (at) GoBankingRates (dot) com
310.297.9233 x261