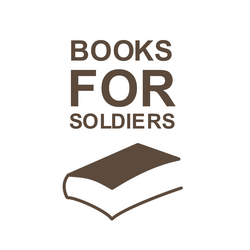 Last year we shipped $2.9 million worth of relief and this year looks to be the same. But I have serious doubts whether we can meet our $120,000 budget goal by the end of this year
Lewisville, NC (PRWEB) October 19, 2009
"I've never seen it this bad. I thought last year was rough, but 2009 is shaping up to kill off BFS," charity founder Storm Williams said on Wednesday. The charity he founded at the beginning of the Iraq war has been highly successful. During the first six months of operation, the website shipped approximately 400 tons of books, snacks and toiletries to deployed soldiers. Another high mark for the charity was the building of the largest English language library in the Persian Gulf region - temporarily crammed into the Baghdad International Airport.
"Last year we shipped $2.9 million worth of relief and this year looks to be the same. But I have serious doubts whether we can meet our $120,000 budget goal by the end of this year," Mr. Williams continues. Books For Soldiers uses Web 2.0 technologies, social media and a large, very dedicated group of volunteers to carry out their mission of helping deployed US soldiers.
Some of their programs include Operation Forgotten Soldier - an outreach program for troops with no family back home, Birthday Card Jamboree a program that remembers soldier's birthdays with postcards and the Wounded Warrior program which focuses on hospitalized troops. Books For Soldiers also operates two sister sites - BiblesForSoldiers.org and CollegeForSoldiers.com.
"All of our regular sources of funding are tapped. We will do everything we can to stay in operation, but we need to accept that this may be our last year."
Books For Soldiers is owned and operated by the Red Grail Ministries, a non-denominational, interfaith outreach ministry and is a 501(c)(3) charity recognized by the IRS.
For more information please contact:
Storm Williams
Founder / Executive Director
voice: 415-351-8497
web: http://www.BooksForSoldiers.com
donations: http://www.BooksForSoldiers.com/donate
Books For Soldiers
116 Lowes Foods Drive
Suite 123
Lewisville, NC 27023
###