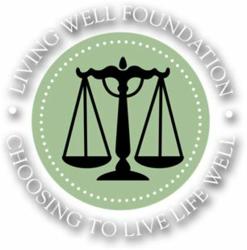 The golf tournament is another step toward fighting preventable illnesses such as obesity and Type 2 Diabetes.
St. Louis, MO (PRWEB) July 02, 2012
The Living Well Foundation is hosting its first annual Living Well Golf Tournament to raise money for various wellness programs focused on preventable diseases and illness. The event will take place at Forest Park Golf Course Thursday, August 9 at 12:00 pm in St. Louis, Missouri.
The Living Well Foundation's mission is to create healthier individuals and families through action learning and life changing programs and camps. Programs are under the direction of Jean and Tom Huelsing, experts in physical wellness and founders of Camp Jump Start, a weight loss camp for teens. Jean is a registered nurse, educator and fitness practitioner. She is considered an expert in the prevention and treatment of childhood obesity as evidenced by professional articles and speaking engagements throughout nation. Tom is a certified personal trainer and has designed programs to increase confidence and self-esteem.
"The golf tournament is another step toward fighting preventable illnesses such as obesity and Type 2 Diabetes," said Jean Huelsing, CEO of Living Well Foundation. "We remain committed to our goal of empowering people through action learning and look forward to continued community support to resolve these major health issues."
The golf tournament includes popular contests and games such as Closest-To-The-Pin and Longest Drive. Participants will receive gift bags and free lunch and dinner. Non-participants can enjoy lunch and dinner for only $35.
The Forest Park Golf Course is renowned as the "Best City Golf Course in Mid-America" and is located just minutes from vibrant downtown St. Louis. The course offers a true St. Louis golf experience for golfers of any skill level and is perfect for players of all ability. To participate in the tournament, please contact the Allison Fritschel to pay by credit card or enclose your check ($100 per player) and mail to:
Living Well Village
3602 Lions Den Road
Imperial, MO 63052
(636) 674-5014
Additionally, Living Well Foundation is conducting a $6,000 cash raffle*. First prize winner receives $4,000, second prize receives $1,000, and third prize earns $500. The seller of the winning first prize ticket also receives $500 cash! Raffle tickets benefit the Living Well Village and cost only $25; tickets will be sold at the golf tournament and online at http://www.livingwellvillage.org
*Based on 1,000 tickets sold. Refer to ticket for more information.
###
About The Living Well Foundation
The Living Well Foundation was born of a legitimate need for an effective, healthy lifestyle program to fight childhood obesity. Living Well Foundation operates the Living Well Village which houses health camps specializing in healthy lifestyle immersion. In addition, the Living Well Foundation creates custom programs to meet school, business, and organizational needs. For more information visit http://www.livingwellvillage.org or call (636) 674-5014.