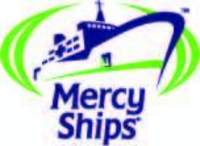 Thank you so much for taking the time to share the impact our software development and collaboration tools are having on your charity
San Francisco, CA (Vocus) June 14, 2010
Atlassian, maker of software development and collaboration tools, announced Friday at its Summit 2010 meeting in San Francisco that Mercy Ships is the recipient of its first ever Community Award.
The award of $10,000 cash will benefit the people of Togo, West Africa , through the charity's program of plastic reconstructive surgeries onboard the hospital ship Africa Mercy.
The winning entry was submitted by Mercy Ships crew member Anne Barker who serves as Information Projects Specialist for Mercy Ships and coordinates the charity's intranet which is supported by Atlassian's Community License Program.
Since October 2005 Atlassian has been donating software via an Atlassian Community License to Mercy Ships, a gift estimated at $30,000 according to the charity. With this cost savings, Mercy Ships surgeons can remove 60 facial tumors from patients ostracized by their communities OR do 120 cataract surgeries to restore sight to young and old, OR correct 120 cleft lip/palates in children seen as cursed, OR correct 60 obstetric fistulas for women usually abandoned by their husbands and families, OR offer 600 free dental procedures in areas where there is no dentist.
"The partnership with Atlassian, and Confluence in particular, has helped to increase the efficiency of our organization and help us bring hope to more people. Mercy Ships has been fortunate to increase our capacity to serve the poor with the addition of our new flagship, Africa Mercy. This ship more than doubled the capacity of all of the ships in our history. We combine this with partners like Atlassian and we are positioned to increase the impact we can make on the world," said Sam Smith, Mercy Ships CEO.
Daily, more than 400 Mercy Ships crew members from 40 nations onboard ship and hundreds of land based support crew working internationally in remote locations benefit from Atlassian's wiki program through interaction with the charity's intranet.
According to Mercy Ships CIO Chris Gregg, Mercy Ships Information Services began using Atlassian Confluence as a wiki to enable information between the charity's 15 offices and ship in Africa to be easily shared, commented upon and edited, regardless of different geographical locations and time zones. They use Atlassian JIRA to manage issues for IT projects, systems and services. They use JIRA to manage issues for IT projects, systems and services. Procurement offices in the US, Holland, Germany and UK are able to use the resource to collaborate on restocking items for the ship's hospital and community from. Additionally, the ship's Marine Operations is able to publish business management documents to a standard that satisfies certification conditions to operate the Africa Mercy at sea and in port.
"Thank you so much for taking the time to share the impact our software development and collaboration tools are having on your charity," said Mike Cannon-Brookes, co-founder and CEO at Atlassian. "In the 8 years since Atlassian has been in business, licenses for our collaboration and software development tools valued at more than $34,000,000 have been donated to thousands of non-profit organizations and community causes. This award attempts to address the question of how that value translates into a real impact within the world that we share," he said.
Watch how Mercy Ships is transforming lives in West Africa here: http://www.youtube.com/v/Cr6zB1qlwx0&hl=en_US&fs=1&
ABOUT ATLASSIAN:
Atlassian is an Australian software company specializing in software development and collaboration tools. More than 18,000 organisations of all sizes use Atlassian's issue tracking, collaboration and software development tools to work smarter and deliver quality results on time. Learn more at http://www.atlassian.com.
ABOUT MERCY SHIPS:
Mercy Ships uses hospital ships to deliver free, world-class health care services to those without access in the developing world. Founded in 1978 by Don and Deyon Stephens, Mercy Ships has worked in more than 70 countries, providing services valued at more than $808 million, directly impacting more than 2.5 million beneficiaries. More than 1200 crew worldwide, representing more than 40 nations are joined each year by 2000 short-term volunteers. Professionals including surgeons, dentists, nurses, health care trainers, teachers, cooks, seamen, engineers, and agriculturalists donate their time and skills to the effort. For more information or to make a donation, click on http://www.mercyships.org
For more information contact
For Atlassian:
SSPR
Tony Keller, +1-847-421-1477 (Media)
tkeller(at)sspr(dot)com
For Mercy Ships:
Diane Rickard
Director International Public Relations
Mercy Ships
UK Tel: 44 1438 727 800
Diane.rickard(at)mercyships(dot)org
http://www.mercyshipsnews.org
Hi –Res photos and video clips of Mercy Ships work in West Africa are available for broadcast download at Mercy Ships online Newsroom http://www.mercyshipsnews.org
# # #