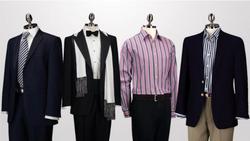 (PRWEB) December 7, 2009
A recent survey conducted by Charley Tyrwhitt has found that more people are choosing to dress casually to work than they were five years ago.
When the same survey was first carried out in 2004, it found that the majority of workers always dressed smartly for work, with only a minority of respondents ever dressing casually.
Now, fifty percent of people say that they always dress smartly, with the other fifty percent of the workforce either always, or sometimes, wearing more casual attire into the office.
So what does the survery's findings suggest about how our workplaces have changed in recent years?
Well, the City has seen a distinct shift in looks following the economic turmoil of the past year, with loud colours and gaudy dress being replaced with a more traditional, 'down-to-business' style – white shirts and straightforward suits are once again everyday garbs in the Square Mile, and beyond.
Outside of the city, the last five years have seen some workplaces embrace a more informal culture and atmosphere, with the muted 9-5 working week being replaced with flexible working hours, designed to fit around employees.
One IT specialist said, "Employers have realised that the more respect they show their employees, the harder they work. After all, a strict 9-5 routine simply means that you stop work at 5, regardless of deadlines or priorities. Nowadays, empoyers know that if they treat their staff like adults they will work until 7 or 8 to finish the task, becuase the hours are flexible enough for the next working day to start at 11 or midday. I definatley think that people choosing to dress more casually reflects this change in how authority is exerted in the workplace."
A marketing executive put it in different terms, "For too long it has been enough to look smart, but nowadays people are more concerned with what you can offer to the project or organisation than how you are dressed – just take a look at Richard Branson, you never see him in a full suit."
For more information on men's fashion visit CTshirts.co.uk, where an editorial section "Hints for the Modern Gentleman" sits alongside a collection of men's shirts and other clothing items.
###