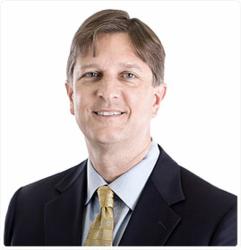 South Carolina is a wonderful place for boating, with countless numbers of lakes and rivers, not to mention the Atlantic Ocean, for people to enjoy. However, boaters have a responsibility to operate their watercrafts safely.
North Charleston, S.C. (PRWEB) March 30, 2012
South Carolina personal injury attorney Ken Harrell today urged boaters to take an approved boating safety course before hitting the state's waterways this spring.
"South Carolina is a wonderful place for boating, with countless numbers of lakes and rivers, not to mention the Atlantic Ocean, for people to enjoy," said Harrell, managing partner of Joye Law Firm, which handles personal injury claims involving boating accidents across the state.
"However, boaters have a responsibility to operate their watercrafts safely. There are many boating laws that they must follow. A safety class can ensure that they are aware of them."
There were 4,604 boating accidents in the United States in 2010, according to the U.S. Coast Guard (USCG). Of that number, 672 people died. More than 3,000 were injured. Only nine percent of deaths occurred on boats where the operator had already received safety instruction.
In South Carolina, 27 people died in boating accidents in 2010, marking a 200 percent increase from the previous year, USCG stats show.
"Alcohol is one of the leading factors contributing to fatal accidents among boaters and operators of personal watercrafts like jet skis," Harrell said. "Just like any car accident, alcohol impairs judgment and the ability to control a vehicle safely. However, additional factors such as the sun, wind, motion and vibration on the water can increase a boater's impairment. That increases the risk of a collision that can cause serious injuries to others."
Coast Guard statistics found that operator behavior leads to the majority of boating accidents. Examples include operator inattention, improper lookout, inexperience and speeding, among others.
Drowning remains the top cause of death in boating accidents. The most common types of injuries include lacerations, broken bones, scrapes, bruises and concussions.
"While some injuries may be minor, others are much more serious and can upset the balance of victims' lives forever," said Harrell, whose law firm has offices in North Charleston and Myrtle Beach. "People who are seriously hurt in boat crashes may lose their ability to work and suffer from permanent disabilities that impact their financial and emotional health."
The Coast Guard recorded hundreds of instances of catastrophic boat accident injuries in 2010, such as amputation, spinal cord injuries, burns, internal organ damage, hypothermia and electric shock.
Boaters have a variety of ways to obtain safety education in South Carolina. The state Department of Natural Resources offers a free, six-hour classroom session, which ends with a test. Other fee-based courses are offered by the Coast Guard throughout South Carolina.
"Other boating safety courses can even be taken online or through at-home videos," Harrell said. "It takes a minimal amount of effort to obtain boating education, but it can save lives."
The attorney said a boating safety course cannot prevent every boat accident, injury or death.
"Mechanical failures resulting from manufacturing or design defects also contribute to boat wrecks," Harrell said. "Because most accidents are due to operator error, the more common types of lawsuits stemming from boat crashes involve personal injury or wrongful death."
He urges victims of boating accidents to speak with a lawyer to learn about their legal options following a wreck.
"If you've been injured by a negligent boater, you may have the right to seek compensation for your medical bills, lost wages and other resulting problems," Harrell said. "A consultation with a personal injury attorney can help ensure that your rights are protected and hold the at-fault party accountable for their irresponsibility."
About Joye Law Firm
Since 1968, Joye Law Firm has been fighting to help people throughout South Carolina with their legal challenges in a broad range of practice areas, including personal injury, car accidents, birth injury, brain injury, defective products, drug injury, motorcycle accidents, nursing home abuse, Social Security disability, spinal cord injury, traffic tickets, truck accidents, workers' compensation and wrongful death. The South Carolina law firm has offices in Charleston and Myrtle Beach and assists clients in areas that include Florence, Richland County, Orangeburg, Columbia, North Charleston, Mount Pleasant, Summerville and the Horry County communities of Conway and North Myrtle Beach. Contact the firm by calling (888) 324-3100 or filling out its online form.