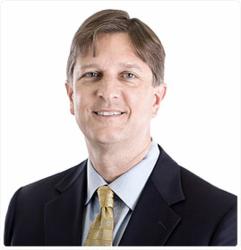 Warm weather brings more motorcyclists out, and higher gas prices do, too. It's crucial for every driver to be aware of motorcyclists and to share the road.
North Charleston, SC (PRWEB) April 27, 2012
Charleston motorcycle accident lawyer Ken Harrell said today that it's appropriate for all South Carolinians to mark the renewal of riding season each spring by observing Motorcycle Safety Awareness month in May.
"It's proper that May is Motorcycle Safety Awareness Month since that's when so many South Carolina riders look forward to Bike Week in Myrtle Beach, Days of Thunder in Columbia and, on May 12, the Relay for Life Benefit Ride here in North Charleston," said Harrell, managing partner at Joye Law Firm, a South Carolina personal injury firm with offices in North Charleston and Myrtle Beach.
"Warm weather brings more motorcyclists out, and higher gas prices do, too," Harrell said. "It's crucial for every driver to be aware of motorcyclists and to share the road."
May is Motorcycle Safety Awareness Month, a national initiative to remind motorists and motorcyclists to share the road, the National Safety Council says.
"It's an important responsibility of all motorists to look out for motorcyclists," Harrell said. "Because they do not have the structure of a vehicle to protect them, a motorcyclist involved in a collision is more than likely to suffer a serious injury or be killed."
Motorcyclists are about 37 more times likely than other motorists to die in an accident, and nine times more likely to be injured, according to the National Highway Traffic Safety Administration (NHTSA).
There were 101 motorcycle fatalities across South Carolina in 2010, accounting for almost 12.5 percent of the 810 traffic fatalities in the state during the year, the NHTSA says.
Of the motorcycle riders killed in wrecks in the state in 2010, 75 were not wearing helmets and 23 wore helmets. It's unknown whether the remaining three wore helmets.
"Wearing an approved helmet is the most important thing a motorcycle rider can do to protect themself in the event of a wreck," Harrell said.
"But everyone on the road, regardless of what they drive, has an obligation to be aware of motorcyclists who share the road with them," the South Carolina injury attorney continued. "Highway safety is everyone's responsibility."
The Joye Law Firm represents victims of South Carolina motorcycle accidents in personal injury and wrongful death lawsuits. Harrell said many motorcycle crashes are caused by other drivers.
A motorcyclist injured through another driver's recklessness, should explore their options for seeking compensation to cover their medical expenses and other losses, as well as their pain and suffering," Harrell said.
"Motorcycle riders have the same rights on the road as other motorists and, if they are hurt in an accident on the road, they have the same right to hold those who are responsible for their injuries accountable."
About Joye Law Firm
Since 1968, Joye Law Firm has been fighting to help people throughout South Carolina with their legal challenges in a broad range of practice areas, including personal injury, car accidents, birth injury, brain injury, defective products, drug injury, motorcycle accidents, nursing home abuse, Social Security disability, spinal cord injury, traffic tickets, truck accidents, workers' compensation and wrongful death. The South Carolina law firm has offices in Charleston and Myrtle Beach and assists clients in areas that include Florence, Richland County, Orangeburg, Columbia, North Charleston, Mount Pleasant, Summerville and the Horry County communities of Conway and North Myrtle Beach. Contact the firm by calling (888) 324-3100 or filling out its online form.