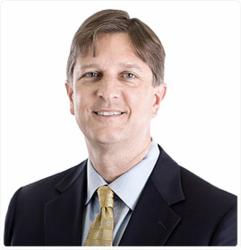 Pedestrians are incredibly vulnerable to catastrophic injuries or death if they are hit by an automobile. Drivers simply must keep a watchful eye out for pedestrians.
North Charleston, S.C. (PRWEB) August 02, 2012
Charleston car accident lawyer Ken Harrell said today that an "alarming" number of pedestrian deaths in South Carolina auto accidents should remind drivers that they must share the road with vulnerable pedestrians.
"Car drivers have to keep in mind, particularly in our state's tourism destinations, that people are likely to be walking along and into the roadway," said Harrell, managing partner at Joye Law Firm, which assists South Carolinians injured in car and other motor vehicle accidents.
"Pedestrians are incredibly vulnerable to catastrophic injuries or death if they are hit by an automobile," Harrell continued. "Drivers simply must keep a watchful eye out for pedestrians."
The South Carolina Highway Patrol said a 65-year-old man hit by a car on U.S. 17 in North Myrtle Beach at the end of June was the 49th pedestrian fatality on South Carolina roads this year. The Patrol called the high number of pedestrian deaths alarming as well, according to WMBF News.
In the North Myrtle Beach accident, the pedestrian stepped out in front of a car while attempting to cross the road toward the beach, WMBF said. The driver was not charged.
"However, we've found in many cases that it is the driver's inattention that has caused a pedestrian accident," Harrell said. "Distracted driving, such as texting while driving or talking on a cell phone, is a major cause of auto accidents that result in pedestrian injuries."
"And, again, in our resort areas, like beaches, drivers are distracted by many sights and sounds," he continued. "Unfortunately, drunk drivers also continue to kill or injure pedestrians."
Harrell's South Carolina personal injury firm investigates automobile and pedestrian accidents in Charleston, Myrtle Beach and across South Carolina in pursuit of civil lawsuits on behalf of victims or their surviving family members.
"Many pedestrian accidents are the drivers' fault, but sometimes this isn't revealed until a thorough investigation of the accident has been conducted," Harrell said. "This is why a pedestrian who has been hurt in an auto accident in South Carolina should contact a personal injury lawyer in order to protect their rights and learn about their legal options."
About Joye Law Firm
Since 1968, Joye Law Firm has been fighting to help people throughout South Carolina with their legal challenges in a broad range of practice areas, including personal injury, car accidents, birth injury, brain injury, defective products, drug injury, motorcycle accidents, nursing home abuse, Social Security disability, spinal cord injury, traffic tickets, truck accidents, workers' compensation and wrongful death. The South Carolina law firm has offices in Charleston and Myrtle Beach and assists clients in areas that include Florence, Richland County, Orangeburg, Columbia, North Charleston, Mount Pleasant, Summerville and the Horry County communities of Conway and North Myrtle Beach.
The firm's Charleston-area office is located at Northgate Office Building, 5861 Rivers Avenue, North Charleston, S.C. 29406 (local phone (843) 554-3100), and its Myrtle Beach office is located at 8703 Highway 17 Bypass, Unit H, Myrtle Beach, S.C. 29575 (local phone (843) 215-3100).
Contact Joye Law Firm by calling (888) 324-3100 or filling out its online form.