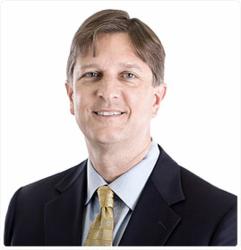 Pedestrians and drivers need to remind themselves daily that they have to share the road, and that each of us must look out for the safety of others as well as ourselves.
North Charleston, S.C. (PRWEB) December 15, 2011
Charleston auto accident attorney Ken Harrell said today that a recently reported spike in the number of pedestrian deaths in South Carolina and across the country should strike a note of caution with drivers as well as those on foot.
"The first thought when hearing about a pedestrian death may be to blame the victim, but we've found in many cases that the driver's inattention is to blame," said Harrell, managing partner at Joye Law Firm, which assists South Carolinians injured in auto accidents from offices in North Charleston and Myrtle Beach.
"Pedestrians and drivers need to remind themselves daily that they have to share the road, and that each of us must look out for the safety of others as well as ourselves," Harrell said.
The State newspaper in Columbia and USA Today recently reported unexplained increases in pedestrian deaths.
The December 7 report in The State said pedestrian deaths across South Carolina have increased by 24 percent, from 81 at the same time last year to 101 so far this year.
USA Today said national statistics from the National Highway Traffic Safety Administration show that pedestrian fatalities rose 4.2 percent in 2010 over 2009.
In each report, officials were at a loss to explain why the number of pedestrian deaths has risen while the number of fatal car wrecks has fallen.
Since its founding in 1968, the Joye Law Firm has investigated thousands of automobile and pedestrian accidents for injured clients in preparation of personal injury and wrongful death lawsuits.
"In the last few years, especially, we've found that distractions such as cell phones, iPods and other electronic devices have contributed to distracted driving accidents that have injured or killed pedestrians, as well as drivers," Harrell said.
"Unfortunately, intoxicated drivers continue to kill far too many pedestrians," Harrell continued.
The veteran Charleston personal injury attorney said it often takes a law firm's investigation of a car accident or a walking accident to determine who is responsible.
"After a car crash, the police look for violations of the law, and the insurance company looks to make a quick, low-cost settlement," Harrell said. "Responsibility and accountability for the true injuries and costs of an automotive accident are often only the concern of those who have been harmed."
Anyone injured in an accident involving a motor vehicle – whether they are a driver, pedestrian or passenger – or the loved one of someone killed in such an accident, should seek the help of an experienced auto accident and personal injury attorney, Harrell said.
"An attorney serves as an advocate of the injured to ensure their rights are protected," he said. "Any pedestrian hurt in a collision with a motor vehicle, or a family that has lost someone, needs to obtain proper legal advice to assist them as they enter what is likely to be a difficult recovery process."
About Joye Law Firm
Since 1968, Joye Law Firm has been fighting to help people throughout South Carolina with their legal challenges in a broad range of practice areas, including personal injury, car accidents, birth injury, brain injury, defective products, drug injury, motorcycle accidents, nursing home abuse, Social Security disability, spinal cord injury, traffic tickets, truck accidents, workers' compensation and wrongful death. The South Carolina law firm has offices in Charleston and Myrtle Beach and assists clients in areas that include Florence, Richland County, Orangeburg, Columbia, North Charleston, Mount Pleasant, Summerville and the Horry County communities of Conway and North Myrtle Beach. Contact the firm by calling (888) 324-3100 or filling out its online form.
###