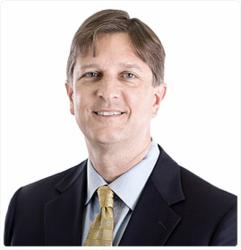 I have long supported outlawing texting while driving, and I encourage our lawmakers in Columbia to finally pass a ban on this deadly behavior.
North Charleston, S.C. (PRWEB) April 19, 2012
With April being national Distracted Driving Awareness month, it is fitting that South Carolina's lawmakers are now considering a bill that would outlaw the dangerous practice of texting behind the wheel, Charleston accident lawyer Ken Harrell said today.
The House of Representatives recently approved a ban on texting while driving by a 93-15 vote, and the bill is now before the Senate Judiciary Committee, according to the Associated Press.
"I have long supported outlawing texting while driving, and I encourage our lawmakers in Columbia to finally pass a ban on this deadly behavior," said Harrell, the managing partner of Joye Law Firm.
The firm focuses on representing victims of car accidents in Charleston, Myrtle Beach and across the state of South Carolina.
"With three kids between the ages of 14 and 20, I am concerned as a parent about their safety and the safety of other young people on our state's roads," Harrell said.
Distracted driving was responsible for 17 traffic deaths in 2009, according to the most recent statistics from the South Carolina Department of Public Safety.
Thirty-seven states already ban all drivers from texting while driving, and another six states outlaw it for young motorists, according to the Insurance Institute for Highway Safety.
South Carolina currently has no restrictions on texting or cell phone use behind the wheel. But several South Carolina communities have enacted local laws against texting while driving, including Columbia, Clemson, Sumter, Camden, Walhalla and West Union.
If the General Assembly passes House Bill 4451, texting while driving would be illegal across the state. The bill would impose a $150 fine on motorists who violate the texting ban, but there would be no points assessed and no reports made to insurance companies.
Earlier versions of the bill would have made it a felony violation if texting caused an accident, providing for fines of up to $10,000 and prison time if a death resulted.
"Although this bill does not take as strong of a stance against distracted driving as it could, it is a step in the right direction," Harrell said. "This law could serve as a starting point in an effort to reduce senseless car accidents in South Carolina caused by texting, talking on the cell phone and other types of driver distractions."
He added that a personal injury or wrongful death lawsuit can hold distracted drivers accountable for their negligence even without a texting ban in South Carolina.
"Distracted driving is negligent driving, and that evidence can play a major role in litigation involving serious car crashes," Harrell said.
He encouraged anyone who has suffered injuries in a wreck caused by texting or other distractions to talk with a Charleston distracted driving lawyer.
"Our firm will continue to stand up for the rights of people who are hurt by reckless and careless drivers regardless of whether the legislature passes a ban," he said.
About Joye Law Firm
Since 1968, Joye Law Firm has been fighting to help people throughout South Carolina with their legal challenges in a broad range of practice areas, including personal injury, car accidents, birth injury, brain injury, defective products, drug injury, motorcycle accidents, nursing home abuse, Social Security disability, spinal cord injury, traffic tickets, truck accidents, workers' compensation and wrongful death. The South Carolina law firm has offices in Charleston and Myrtle Beach and assists clients in areas that include Mount Pleasant, Goose Creek, Moncks Corner and Summerville. To learn more, contact the firm by calling (888) 324-3100 or filling out its online form.