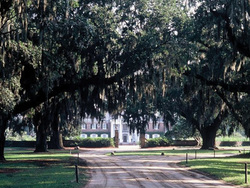 Charleston, South Carolina (PRWEB) December 4, 2007
Boone Hall Plantation and Gardens, one of America's oldest living and working plantations, will provide the stunning backdrop as the search for the best car in the South East gets underway December 7-9. Expect to see classic and exotic cars from the early 1900's to the present competing in various classes for the chance to have a trophy put on permanent display at the popular tourist attraction. Boone Hall, located in Mt. Pleasant, still actively produces fruits and vegetables and offers tours of the grounds, butterfly garden and more.
ResortQuest is offering visitors to Kiawah Island, Seabrook Island, Isle of Palms and Wild Dunes exciting and exclusive ways to save, all while staying in fully-equipped private homes, villas and cottages. The area offers miles of pristine beach, championship golf, tennis, biking, nature tours, shopping, dining, water-related activities and more. A program called ResortQuest Privileges offers special rates and discounts on activities, tours, dining, and shopping from area venues.
About ResortQuest
ResortQuest, one of the nation's leading vacation rental and resort real estate companies, provides a one-stop resource in North America's premier resort destinations (ResortQuest.com). ResortQuest Charleston is the largest vacation rental company serving Charleston and the beach resort islands of Kiawah, Seabrook, Isle of Palms, Wild Dunes and Sullivan's Island. ResortQuest has offices located on Kiawah Island, Seabrook Island and Isle of Palms, South Carolina.
###