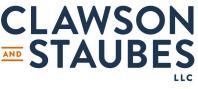 The demands of port calls mean that it is almost impossible for masters and chief officers to comply with the standards for STCW legislation on rest hours
Charleston, SC (PRWEB) February 04, 2013
Sam Clawson Jr., an associate with Clawson and Staubes, was recently published in the maritime publication, Seaways, the international journal of the Nautical Institute. Clawson brings a unique aspect to the practice of law — in addition to having his law degree, he also has a master's degree in international transportation management and a merchant marine deck officer's license. He spends part of his time in the practice of law and part of his time sailing as a deck officer for a major international container liner.
Clawson authored an article entitled "Mandated Rest Hours; The Compliance Connundrum" published in the September issue of Seaways Magazine. The article addresses the issues of the Manila Amendments to the Standards for Training, Certification, and Watchkeeping (STCW) and the difficult choices the ships' masters are faced with on a daily basis.
"The demands of port calls mean that it is almost impossible for masters and chief officers to comply with the standards for STCW legislation on rest hours," says Clawson. "Finding a solution could mean a radical rethink of operations and manning."
Professional Mariner also published an article written by Clawson addressing this same subject in their Oct. 3, 2012 issue.
Clawson has served as an adjunct professor at The Citadel Military College of South Carolina lecturing on terrestrial navigation and the maritime rules of the road. A native of South Carolina, Clawson received his undergraduate degree and his juris doctor from The University of South Carolina. He is a member of the Charleston County Bar Association, South Carolina Bar Association, Propeller Club of Charleston, and Maritime Association of South Carolina. Together he and his wife, Lauren, own Charleston Dog Walking Company.
About Clawson & Staubes
Headquartered on Daniel Island, Clawson & Staubes, has been providing legal services to the Charleston area for 37 years. Clients range from large insurance companies to local banks, small business owners and individuals. The firm currently employs 38 attorneys and 52 support staff and has offices in Charleston, Charlotte and Greenville. For more information about Clawson & Staubes, visit http://www.clawsonandstaubes.com.