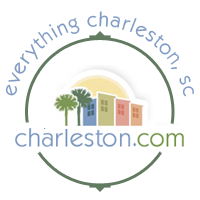 Charleston, SC (PRWEB) February 01, 2013
Internet exposure is essential for local businesses in today's market. Improving a company's online visibility is an important marketing strategy and communication tool. Charleston.com offers local businesses an opportunity to promote their company to potential customers around-the-clock.
Charleston.com is a website dedicated to providing current information in and around the area of Charleston, South Carolina. Online visitors are given recommendations for local restaurants, shops, accommodations, attractions, events, and more. Charleston.com provides support to local businesses and administers a professional website that targets their local market online.
The city of Charleston is rich in history, architecture, and tradition. Named Top City and Top Destination in the World for the second consecutive year by Condé Nast Traveler 2012 Reader's Choice, the Charleston area is a booming market, especially for tourism. It is among the most visited cities in the United States. Charleston.com specializes in providing information about the city, as well as steering online visitors to participating businesses in the Charleston area.
The website is very simple to use and understand, and is beautifully designed. It loads quickly and is very informative.
Digital marketers strongly suggest that businesses take advantage of promotional Internet websites such as Charleston.com to improve their exposure. Charleston.com is the most visual step a local business can take to do so and receive significant results. It also offers a Press Release Service to its clients, distributing news about their businesses that are promoted through major search engines. Creating online traffic leads to paying customers.
Charleston.com offers affordable, effective, localized exposure for businesses in the Charleston area. Local Businesses can claim their business to enhance their visibility and optimize their business goals at http://www.charleston.com/business.
About Charleston.com
Charleston.com is a web property that brings the excitement and experiences of Charleston online. Charleston.com highlights the best hotels, restaurants, attractions and events Charleston has to offer. Whether you are a visitor or a resident, Charleston.com helps you find the best of everything in Charleston, South Carolina!
Charleston.com is owned by Charleston.com, LLC. and is managed and operated by geoplatforms.com LLC. For more information, visit us at http://www.charleston.com.