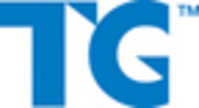 Round Rock, TX (Vocus) April 16, 2010
TG has designated an additional $5 million to its Charley Wootan Grant Program to assist more students in paying for higher education during the 2010-2011 academic year. The additional allocation, made on a one-time basis, will be added to the $2 million already funded by the TG Board for the upcoming academic year. Six million dollars of program funds for this year will be allocated for students from Texas, and $1 million allocated for students residing in other states.
Beginning April 15, 2010, students may access the application for the need-based grant at http://www.aie.org/wootan. The grant funds must be used to pay for postsecondary education. Questions about the program can be directed to the TG Charley Wootan Grant Program manager at Wootan(at)Scholarshipamerica(dot)org, or by calling (800) 537-4180.
Since 2000, TG has awarded nearly $10 million through the program, named in honor of the late Dr. Charley V. Wootan, a former chairman of TG's Board of Directors. The award will be made from available funds from among eligible recipients on a first-come, first served basis, and will provide unmet need funding to successful applicants up to $4,394 (the average unmet need for a Texas public, four-year university student). The total amount allocated for Texas will be distributed equally among Texas' 20 Educational Service Center regions, impacting approximately 1,800 students, subject to the receipt of qualifying applications.
"TG understands that, particularly in today's economic environment, more students and families need assistance with paying for their college dreams," said TG President and CEO Sue McMillin. "We believe the additional funding will help students who would otherwise be unable to pay for college."
For the 2010-2011 academic year, TG will offer one-year grants ranging from $1,000 to $4,394 to qualified undergraduate students. The grant program is open to students who meet all of the following criteria:

Are high school seniors or graduates who plan to enroll, or are already enrolled, at least half-time in an undergraduate course of study for the fall of 2010 at a Title IV-eligible, two- or four-year college or university, or vocational-technical school
Demonstrate financial need by completing the Free Application for Federal Student Aid (FAFSA)
Are eligible to receive Title IV funds
The Charley Wootan Grant Program is independently managed by Scholarship Management Services, a program of Scholarship America, the nation's largest nonprofit, private-sector scholarship and educational support organization. There is no correlation or connection between TG's selection of recipients for grant awards and an institution's or individual's business relationship or potential business relationship with TG. Participation in TG's Charley Wootan Grant Program does not require, impose or permit any quid pro quo condition in any respect of any grant under the program.
TG is a public, nonprofit corporation that helps create access to higher education for millions of students and families through its role as an administrator of the Federal Family Education Loan Program (FFELP). Its vision is to be the premier provider of information, financing, and assistance to help all students and families realize their educational and career dreams. Additional information about TG can be found online at http://www.tgslc.org .
For more information, students should contact:
Wootan(at)Scholarshipamerica(dot)org
(800) 537-4180
For media inquiries, please contact:
Kristina Tirloni
(800) 252-9743, ext. 4990
kristina.tirloni(at)tgslc(dot)org
###