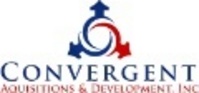 Four years ago, as we examined real estate market trends throughout the country using our Due Diligence Methodology, we saw all of the indicators in the Charlotte market that predicted it could withstand just this kind of slump
CHARLOTTE, N.C. (PRWEB) August 7, 2007
Just as many media outlets, including CNNMoney, The Wall Street Journal and Forbes, are highlighting a national real estate downturn, they are also pointing out that Charlotte is the exception to this trend. Charlotte is still showing all of the indicators of an emerging market. Even as home prices plummet in almost every market in the country, the S&P/Case-Shiller(R) Home Price Indices showed an increase of 6.99% in Charlotte from May 2006 to May 2007.
"Four years ago, as we examined real estate market trends throughout the country using our Due Diligence Methodology, we saw all of the indicators in the Charlotte market that predicted it could withstand just this kind of slump," says President and CEO Nick Sabardin. "The power of our research is what makes us unique and what allows us to position our customers in what we believe are the very best markets in the country for income property ownership."
Go to http://www.convergentacquisitions.com/inthenews/ to learn more about Convergent Acquisitions and Development in the news.
About the Company:
Convergent Acquisitions & Development, Inc is a leading vendor and developer of real estate especially focused on serving the non-owner occupied or "real estate investor" market. Founded around a team of real estate professionals with in-depth knowledge of the market and a wealth of experience, Convergent Acquisitions and Development, Inc provides single family homes in emerging markets well poised for income and appreciation potential.
Convergent president Nick Sabardin, BS, MBA, graduated from the prestigious Sorbonne University in Paris, France, before spending several years as a business consultant to some of France's largest corporations. He completed his education by earning his MBA at San Jose State University in Silicon Valley, with an emphasis on technology and marketing. He flew as a commercial airline pilot under US Airways' colors for five years after graduation, and fell in love with the Charlotte area, a US Airways hub. He is a long time experienced real estate investor. http://www.convergentacquisitions.com