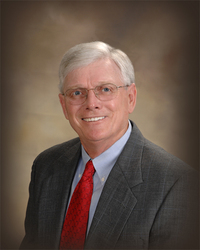 During the ten years he held the position of Assistant Vice President, Davis's district consistently ranked number 1 in the country.
Mooresville, NC (PRWEB) March 25, 2010
As a former Assistant Vice President, Randy Davis's 36 years of service to AT&T were filled with high expectations, tough calls, and tight budgets. Only one year into his retirement, Davis has returned to the telecommunications world as Executive Vice President of Operations for Utilipath, a position for which he is uniquely suited, as his experience shows.
Davis joined AT&T in 1972 as an Outside Plant Construction Engineer for the Boone, NC and Blowing Rock, NC districts. From there he quickly progressed into the role of Long Range Planner in Outside Plant Engineering. Davis continued to rise through the ranks, providing strategic, HR, and force allocation analysis for the GA, NC, and SC regions and serving in BellSouth's Headquarters Staff in Atlanta, GA. In 1997, Davis assumed his penultimate leadership role within AT&T, becoming Director of Engineering and Construction for the Greensboro, NC and Charlotte, NC districts.
In 1999, after 27 years of service to the company, Davis became Assistant Vice President of South Carolina operations for AT&T. As Assistant Vice President, Davis held responsibility for over 1000 employees, a combined annual budget of over $200 million dollars, and yearly revenues in excess of $1 billion. His operational responsibilities included Central Offices, Special Services, Installation, Maintenance, Outside Plant Engineering, Construction, DSL, Video, BICS, Air Pressure, Disaster Recovery, CAPEX, Expense, and personnel. During the ten years he held the position of Assistant Vice President, Davis's district consistently ranked number 1 in the country in all performance metrics, including employees per dollar of revenue, customer reports, quality control, and service date commitments.
As Executive Vice President of Operations, Davis will oversee Utilipath's RBOC and master contract operations in addition to all major construction projects. He will also direct the preparation of the company's largest bids. Finally, he will hold full responsibility for Utilipath's growing inventory of construction equipment.
Utilipath is extremely excited to count Randy Davis among its ranks. His decades of telecommunications experience and proven ability to perform at the highest level of senior management will be invaluable assets to Utilipath and its customers.
From the data center to the desktop... from the central office to the customer premise... Utilipath designs and deploys end-to-end technology solutions, specializing in data center design and construction, intelligent building systems, equipment and networking, outside plant and private fiber builds, and intelligent transportation systems.
###