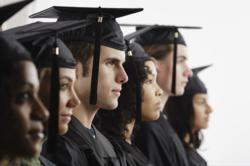 "I have always had a passion for working with people and helping others. Once I became an adult, I channeled that passion of helping towards our youth. As president Obama once stated, 'We have an obligation and a responsibility to invest in our students
Charlotte, NC (PRWEB) July 24, 2012
Everything But The Ring (http://www.EverythingButTheRing.org), a Charlotte wedding planner and specialty event planning agency announced today that it will play a greater role in helping college students pursue their dreams by financially supporting the E. Dontai President Scholarship Foundation. To further its commitment to the youth of America, EBTR will donate 10% of all profits generated by the agency for the remainder of the 2012 year.
The company's founder, Daunetra Paulin-Hubbard, who mentors young people to find event planning jobs in Charlotte, is a proud graduate of the University of South Carolina. She fully understands the importance of helping college students overcome financial obstacles due to the rising costs of education. In many cases, tuition costs will increase 25% by the time a freshman student graduates from a four year school.
Hubbard says, "I have always had a passion for working with people and helping others. Once I became an adult, I channeled that passion of helping towards our youth. As president Obama once stated, 'We have an obligation and a responsibility to invest in our students and schools. We have to make sure that the children who have the grades, the desire and the will, but not the money, can still have a chance to get the best education possible.'"
Hubbard was deeply touched by the story of Enouch Dontai President and pledges to raise awareness and donations for the scholarship foundation.
On January 01, 2011 Enouch Dontai President, 29 year old of Cross, SC was killed in a car accident. He was a son, father, brother, uncle, nephew, grand-son, cousin and friend to many. Dontai also known as "DP" was full of life, laughs, and had a heart thereof a king. He loved basketball and always encouraged others to make better choices. Through this foundation, his hopes and dreams will forever live on. The goal of this foundation is to provide an annual scholarship to help upcoming college freshmen with tuition and/or expenses and to provide E. Dontai President's son the opportunity to attend college.
ABOUT EVERYTHING BUT THE RING
Everything But The Ring was created when Founder, Daunetra Paulin-Hubbard and Co-Founder, Shanara Pou saw a need for a North Carolina wedding planner that provides upscale events with a special touch. The company started out with humble beginnings and since has grown into a premiere company that is still putting smiles on client's faces in North Carolina and South Carolina. Hubbard says, "Our staff is like one big family and every client is welcomed with open arms. We respect your event ideas and visions. We work hard, laugh often, and pay very close attention to details. We invest all of our energy in making events unforgettable."
Offering the highest level of creative and personalized service, Everything But The Ring maintains relationships with the most prestigious vendors in the Carolinas and understands the challenges one can face when planning that special day.
Services include: Full Service Wedding Design & Coordination, Rehearsal Dinners, Wedding Design Only, Custom All-Inclusive Wedding Packages, On-the-Day Direction Service (includes rehearsal), Week-of Wedding Coordination & Direction, Guest Amenities & Gift Baskets, Accommodation Assistance, Honeymoon Services, Destination Weddings, Vendor Selection, Venue Design and Layout, Etiquette and Advice, Corporate Events, Award Celebrations.
In order to make these services affordable, the company routinely offers discounts and provides free consultations via the official website. Visitors can use the form on the contact us page to reach a professional coordinator, free of charge. Inquirers will get a response directly from Hubbard or Pou.
###
ATTENTION REPORTERS AND EDITORS:
Download additional photos and videos to accompany this story.
http://www.everythingbutthering.org/media
Contact:
Everything But The Ring
5699 Central Avenue
Charlotte, NC 28212
(704) 728-0192
press@EverythingButTheRing.org