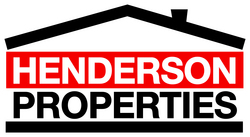 Phil Henderson has been quoted in the newly published book, 'Successful Property Managers -- Advice and Winning Strategies from Industry Leaders.'
Charlotte, NC (Vocus) May 28, 2010
Henderson Properties, a full-service Charlotte real estate firm, is pleased to make the following announcements.
Henderson Properties has been contracted by Princeton at Southampton Townhome Association to provide professional association management services beginning June 1. The 171-unit upscale townhome community is located in the Ballantyne area at Ardrey Kell Road and Marvin Road. Amenities include an on-site pool.
Henderson Properties hosted its Third Annual Homeowner Association Legal Seminar on May 18th. The topic for this year's seminar was Effective Governance of Community Associations and featured speakers from the Horrack Talley legal firm.
Phil Henderson recently served on an expert panel at a Homeowners Association-USA seminar held in Charlotte. The HOA-USA seminar, open to board of director members throughout the Charlotte-Mecklenburg area, covered a wide range of such topics designed to provide a better understanding of how Board members can more successfully manage their homeowners association.
A newly published book, "Successful Property Managers -- Advice and Winning Strategies from Industry Leaders" by Michael Levy, features an interview with Phil Henderson. In chapter 36 of the book, Phil discusses how he took the management of one rental property for a friend and in 10 years grew a company that has four real estate divisions: Real Estate Sales, Property Management, Community Association Management and Maintenance, and manages more than 370 rental properties and 73 community associations.
Phil also attended the 2010 Southeastern Regional National Association of Residential Property Manager's conference in Atlanta, Ga. He participated in various seminars on Management, Marketing, Employee Relations, and other topics.
Henderson Properties is a full-service real estate company founded in 1990 in Charlotte, N.C. Its services include community association management, rental property management, leasing, maintenance and home sales. Over the years Henderson Properties has continued to grow while maintaining its commitment to the firm's original vision -- to make a difference in the real estate industry by providing quality, professional real estate services to owners and investors throughout the greater Charlotte area. For more information, contact Henderson Properties at 704-535-1122 or http://www.HendersonProperties.com .
###