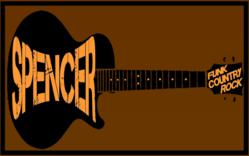 "Spencer has the handpicked songs and the ongoing charisma to get the party started and keep the crowd entertained all night for music venues, bars, clubs and wedding partys."
Charlotte, North Carolina (PRWEB) December 15, 2011
Spencer, Charlotte NC's newest party band, has begun their tour of North and South Carolina, bringing a new flavor and variety of talent to the North Carolina music scene. The group of 5 have a wide variety of influences which has brought the band to a set list comprised of genres of music from all across the board, but have the intention of keeping a lively and interactive live music experience.
The band name Spencer was chosen by the initial band, and family members, Troy Spencer Sr. (lead guitar and backup singer), Troy Spencer Jr. (Bass Guitar) and Mike Spencer (Lead Singer). Upon the formation of the band they brought on Derrick Bartell (Keyboard and backup Singer) and Mike Lowe (Drums). With the combination of the versatile sounds of the keyboard, harmonies from the 3 singers in the band and the charismatic aura of the band as a unit, Spencer is an ideal band in Charlotte, NC for music venues, bars, clubs and weddings.
Ranging from Jason Aldean to Led Zepplin to Prince to Vanilla Ice, and Maroon 5, Spencer has handpicked and mastered songs that get the party started and keep the crowd entertained from start to finish. Currently Spencer is touring North and South Carolina in various venues and evaluating the options for future venues. Although Spencer is a newer band in Charlotte, NC, they have the experience and versatility to bring a new flavor that Charlotte has not seen in the past.
This new Charlotte NC band is a fun new addition to the Charlotte music scene.
###