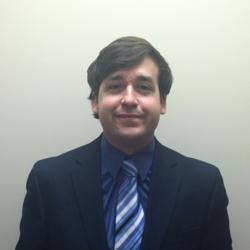 I am excited to be a part of Lima One Capital because I realize the value they bring to their clients
Atlanta, GA (PRWEB) November 29, 2012
Lima One Capital, LLC is pleased to announce the hiring of Justin Thompson for the position of marketing director. "I am excited to be a part of Lima One Capital because I realize the value they bring to their clients," Justin says. "I look forward to helping the company relay its message and values to potential clients throughout the country and how we are different than other Atlanta hard money lenders and Charlotte hard money lenders."
"We are pleased that Justin has accepted our offer," states John Warren, CEO of Lima One Capital. "Justin has the skills, abilities, and values to reach our clients and convey to them how Lima One Capital is revolutionizing real estate investing."
Justin graduated from the University of Mary Washington May of 2012 with a degree in Political Science. As a student, he served as President of his campus programming board, organizing and managing multiple large concerts during his time there. After graduation, he took a job as the Marketing Assistant at I.M.P. Productions in Washington, D.C., working on key promotional efforts for some of the biggest live concerts in the region.
Justin lives in Greenville, SC. In his free time he enjoys going to concerts and catching a baseball game.
Lima One Capital, LLC:
Lima One Capital is a hard money lending company in Atlanta, GA, Greenville, SC, and Charlotte, NC. The company specializes in providing first mortgage loans to real estate investors for the purchase and renovation of residential investment homes. Lima One Capital offers loan lengths of 13 months, 5 years and 6 years. The company also provides transactional funding. A typical loan is closed within seven days, providing clients with the ability to capitalize on unique opportunities in the real estate market, immediately. Lima One Capital is revolutionizing the industry standard for residential real estate investment lending.
For more information on Lima One Capital, LLC, visit http://www.limaonecapital.com or call 404-908-0080.